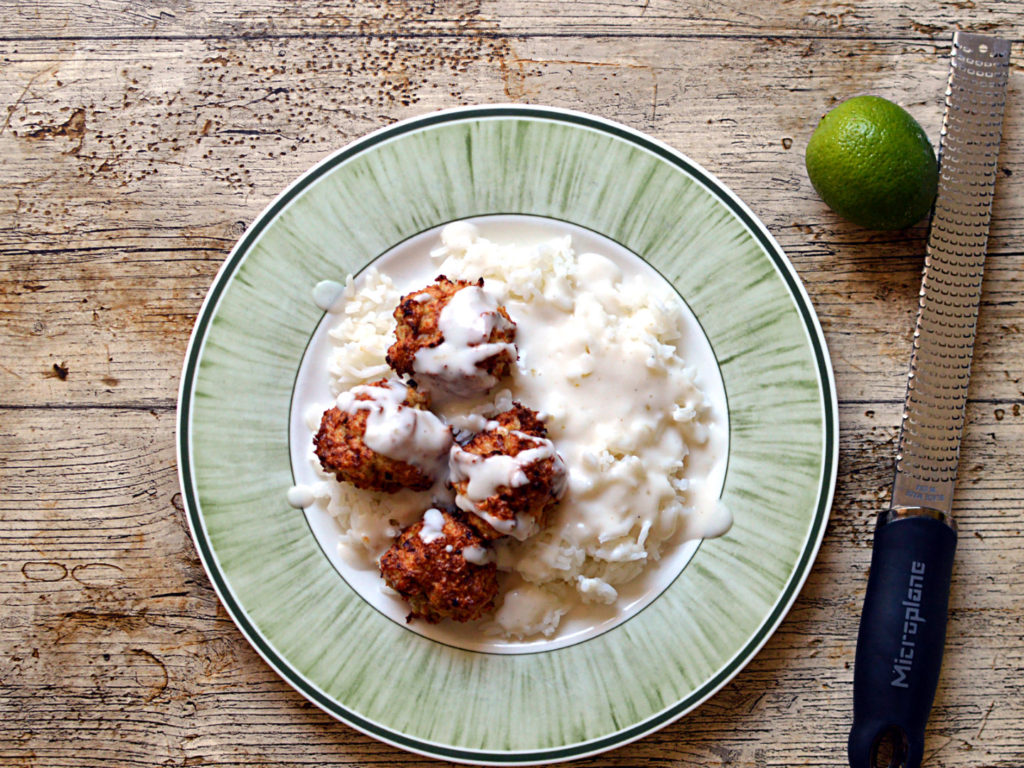 We had  ground chicken in our fridge and I asked my wife to make chicken meatballs in coconut curry sauce from a recipe found on pinterest. Instead she created this surprisingly delicious recipe that is too good to not be shared here on the blog. The strange looking shape of the meatballs is because we used our new airfryer to get a nice crisp on the outside.
Here you can find this recipe in swedish.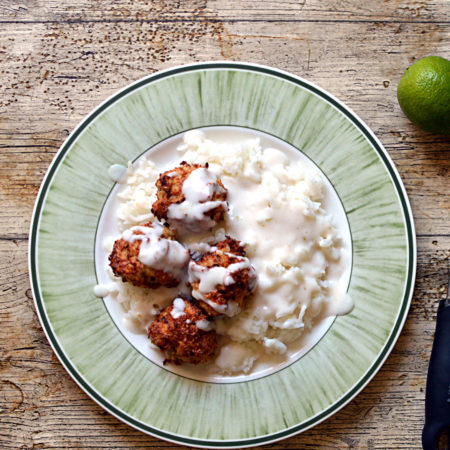 Recipe: Chicken meatballs with coconut lime sauce
Ingredients
rice

1

small

onion

50

ml

breadcrumbs

50

ml

water

500

g

ground chicken

1

egg

½

tbsp

worcestershire sauce

tabasco

salt

black pepper
Sauce
400

ml

coconut milk

1

tbsp

lime juice

½

tbsp

lime zest

2

tbsp

corn starch

½

tsp

ground ginger

½

tsp

chicken fond

tabasco

salt

black pepper
Instructions
Chicken meatballs
Heat the airfryer to 180°C (350°F). Or use a regular oven.

Place breadcrumbs/panko in a big bowl with the water, set aside

Peel and finely chop the onion, add to the bowl

Add ground chicken, egg and all the spices to the bowl and mix together

Form into balls of around 5 cm (2 inches)

We used an airfryer for 10 min but I guess it would work just fine to fry it in a normal pan or in the oven
Sauce
Heat up a pot with coconut milk

Zest the lime and juice it, add to the pot

Add the remaining ingredients and stir together

Let it simmer for a few minutes
If you make this dish with a frying pan or a regular oven please let me know how it went and what settings you used.