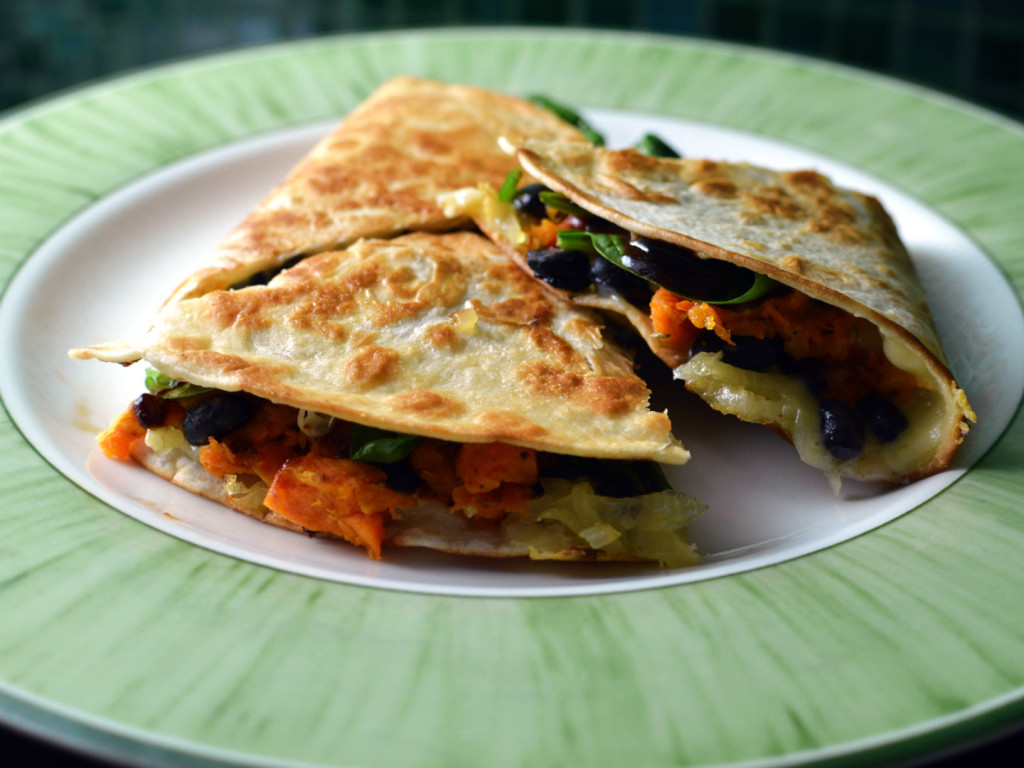 Quesadillas is one of my favorite quick weeknight dinner recipes where you can improvise with the ingredients as long as you have tortillas and cheese 🙂 There are some dishes that I have found work extra well with leftover ingredients, quesadillas is one of them! Here are some other dishes I can recommend:
Pasta casserole
Pie
Pasta sauce
Stew
Soup
The basic quesadilla recipe is: tortilla + cheese + filling Here are some of the most delicious fillings I have had:
Sweet potato + black beans + spinach
Sweet potato + black beans + chipotle
Shredded chicken + bbq sauce + corn + black beans
Chorizo + potato
Avocado + bbq sauce + shredded chicken
If you want more inspiration then check out our Pinterest collection with different quesadilla recipes. And this post has some good ideas around making quesadillas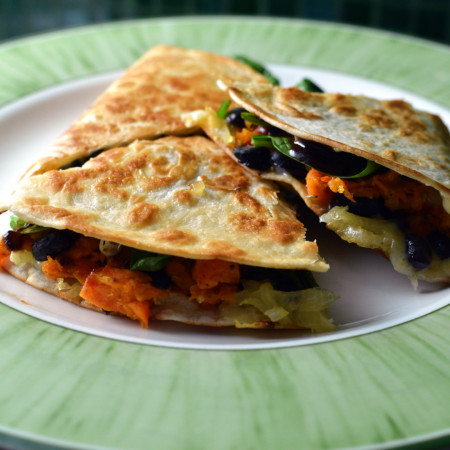 Recipe: sweet potato black bean and spinach quesadilla
Ingredients
8

tortillas

shredded cheddar

1

sweet potato

1

onion

1

can

black beans

230 g

8

handfuls

fresh baby spinach

1

large

lime
Instructions
Wash the sweet potato then pierce it a few times with a fork, heat on max heat in the micro for around 5 min (time varies with your micro and the potato you use). You know when it is ready if a thin stick can easily pierce the whole potato.

While the potato is cooking you can chop the onion and fry it

Take the potato out of the micro (careful, it is hot!) and cut in half lengthwise

Scrape out the potatoes with a spoon and place in a bowl

Mash the potato roughly

Rinse the beans and spinach

Heat up a pan on medium heat with some butter

Add one tortilla then spread shredded cheese on it, then add the filling on half the tortilla. Squeeze out a few drops of lime at the end.

Fry until tortilla starts to get some color, then turn the empty side over the filling and transfer to your plate. Cut in 3 equal pieces with a knife or a pizza cutter.
Check out some of our other
recipes