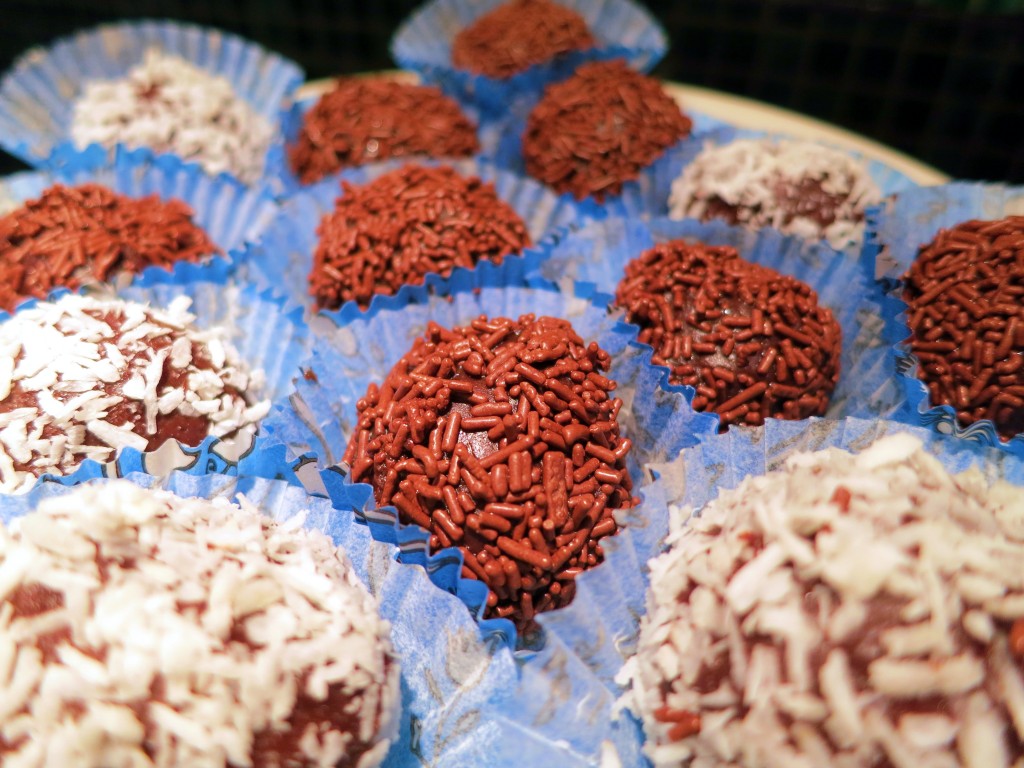 The national pride of Brazil might just have changed after the game against Germany in the World Cup 2014 where they lost 1-7. The Brazilian chocolate bonbon called Brigadeiro is something Brazilians should be proud of, it is a simple yet very tasty sweet. You only need 3 ingredients + the topping you prefer.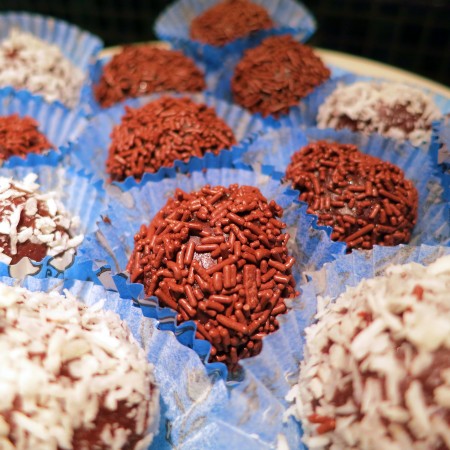 Recipe: Brigadeiro, the Brazilian chocolate bonbon
Ingredients
1

can

condensed milk

sweetened, 400 ml

1

tbsp

butter

3

tbsp

cocoa

topping of your choice

chocolate candy sprinkles is the classic choice
Instructions
Melt the butter then add the condensed milk and cocoa while stirring

Keep stirring on medium heat until thickened. You know when it is thick enough when the mixture does not immediately cover the bottom after stirring (around 10-15 min)

Let cool enough to handle with your hands

Prepare the topping in a bowl or plate

Grease your hands and shape small balls before rolling in the topping. Place in mini paper baking cups

Let cool in fridge before serving
In 1945, Brazilian politician and military figure Brigadeiro Eduardo Gomes first ran for office. His good looks won him the hearts of women across Brazil, who began fundraising for his campaign by selling his favorite chocolate treats. Although Gomes ultimately lost the election, the chocolates became so popular that they were named Brigadeiro in his honor.
Spara Spara