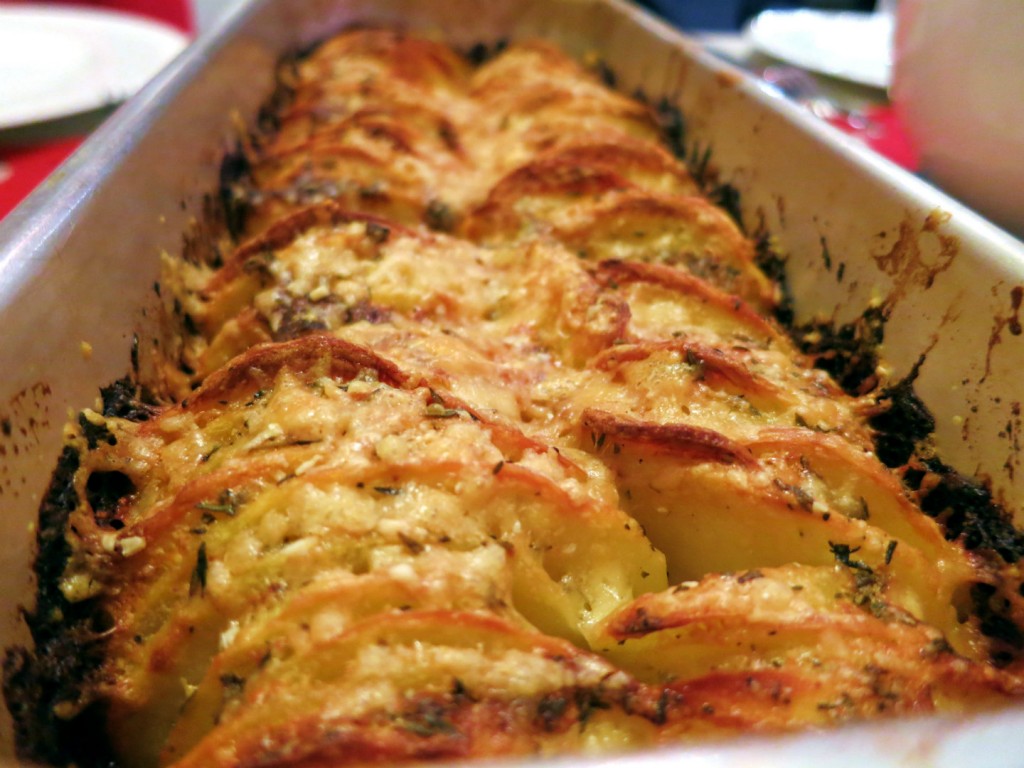 I have always loved the Swedish Hasselbackspotatis but was never a fan of the potato casserole called Janssons frestelse which is a typical Swedish Christmas dish. So when I saw the idea to merge Hasselback potatoes into a potato gratin I thought this was the perfect substitution for our Christmas table potato dish.
Here you can find this recipe in swedish.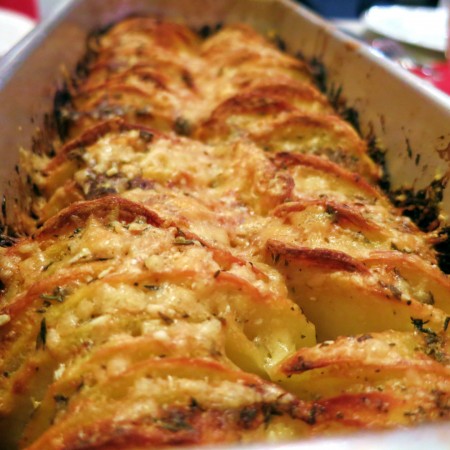 Recipe: Hasselback potato gratin
Ingredients
1

kg

potatoes

50

g

parmesan

50

g

Gruyère

substitutes: Jarlsberg or Emmentaler

300

ml

cream

1

garlic clove

½

tbsp

thyme

1

tbsp

butter
Instructions
Take a big bowl or pot and finely grate the cheese in it, take out 1/3 of the shredded cheese and put aside for topping

Add the cream and thyme to the bowl and mix

Peel the potatoes and use a mandolin or similar to cut thin slices and toss it in the bowl

Mix around so that all slices get coated

Grease a bread tin (works perfect since it takes exactly two rows of slices which is around 1 kg) you might need to adjust your amount of potato to fit the oven container you have

Place the potato slices standing up in the oven dish, this means they need to be tightly packed all the way

Pour the remaining liquid over the potatoes. It should cover all but the top of the slices

Cover with foil and bake in oven at 200°C (400°F) for 30 min

Take off the foil and bake another 20 min

Sprinkle the remaining cheese and then bake yet another 20 min
Adapted from Serious Eats
Bon appétit and Merry Christmas!
See all Christmas recipes here >>>