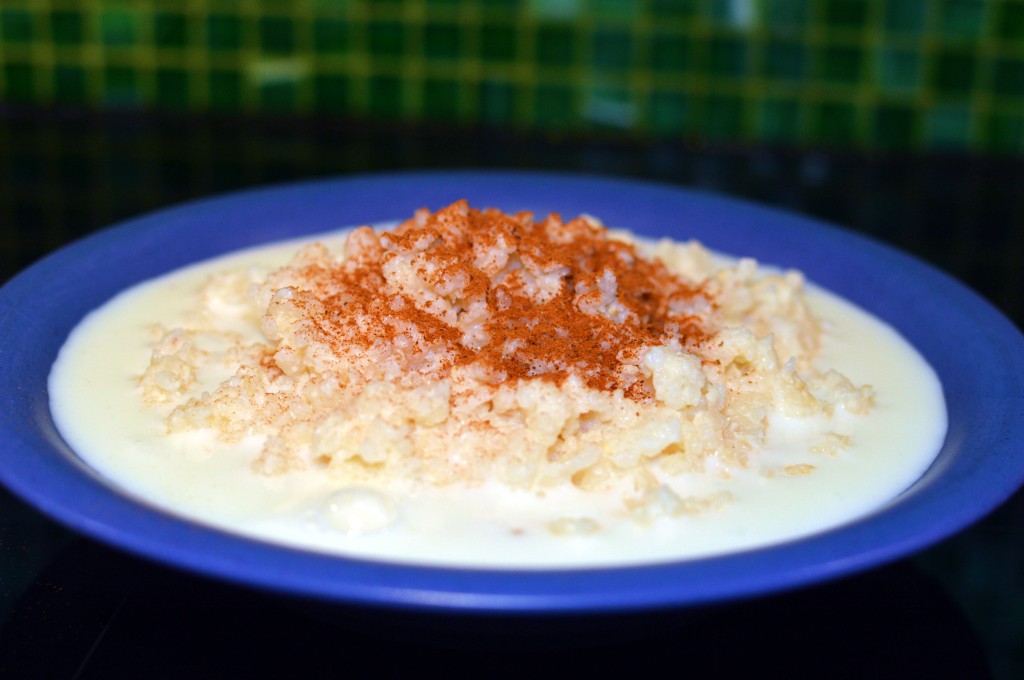 Serving risgrynsgröt (rice porridge) on Christmas stems from an old folk tale to keep the house gnome happy. On Christmas Eve you should place a bowl of rice porridge with a dab of butter out for the house gnome to eat. If you did not do that then the gnome would be angry and cause you trouble.
There are 2 difficult things with making rice porridge; avoid the milk from boiling over and avoid getting it burned. My trick for avoiding it from boiling over is to first heat up the milk in the microwave so it starts to boil quickly while you are still at the pot stirring and have the possibility to act immediately. To avoid it from sticking to the bottom of the pot and get burnt, we have the traditional way that is to quickly bring down the temperature to the lowest possible on your stove. Another more unconventional trick is to use an oven proof pot and once the milk has started to boil just put the pot with lid on in the oven at 100°C (212°F) for 1 hour to get it heated more evenly.
If you want your Swedish rice porridge for breakfast then you can prepare it the evening before and just heat it up in the morning.
Here you can find this recipe in swedish.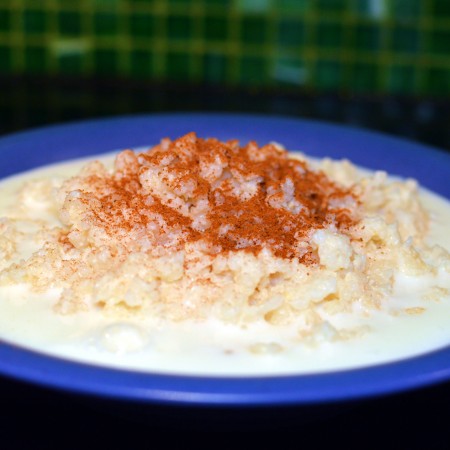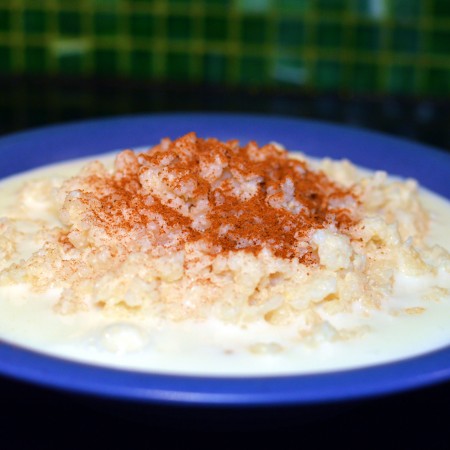 Recipe: rice porridge
Ingredients
150

ml

round grained rice

300

ml

water

½

tsp

salt

700

ml

milk

1

tbsp

butter

1

cinnamon stick

1

almond
Instructions
Add rice, butter, water and salt in a pot and bring to a boil

Put the lid on and let it simmer for 10 min

Heat up the milk in the microwave but take it out before it starts to bubble

Add milk and cinnamon stick to the pot and stir it together

Stir while bringing it to boil, lower the temperature to the lowest and put the lid on. Keep watch so it does not boil over and let it simmer for 40 min or longer

Serve with sugar and cinnamon on top and cold milk around it
Bon appétit and Merry Christmas!
See all Christmas recipes here >>>