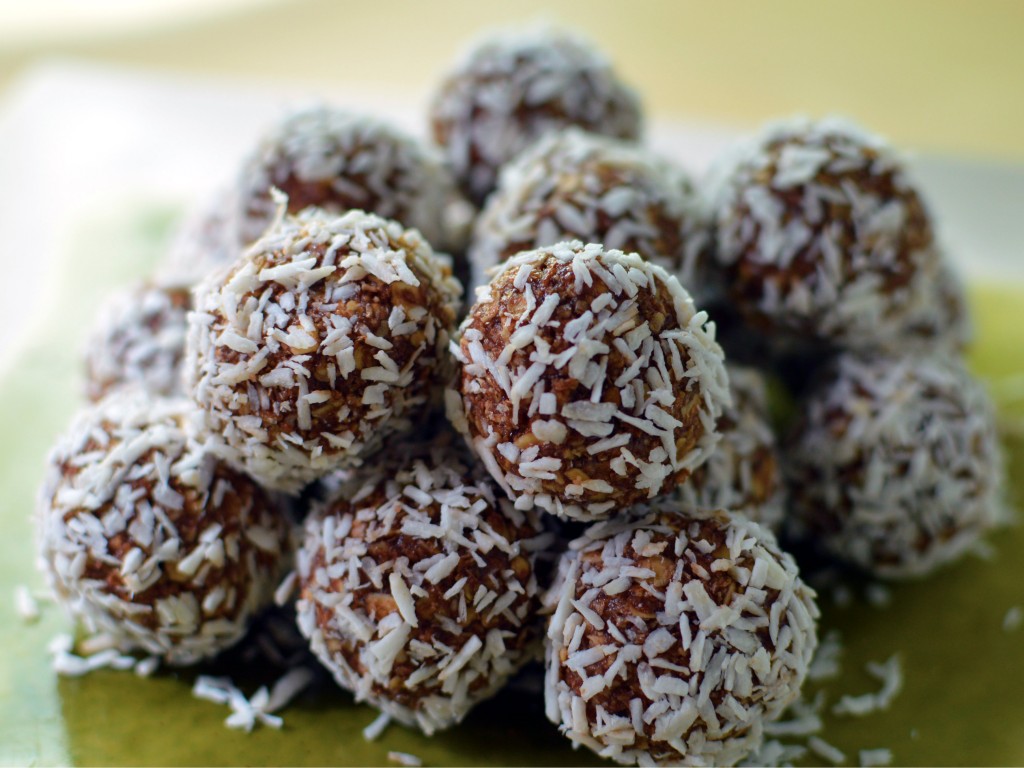 Swedish chocolate balls are called "chokladbollar" in Swedish. However, up until 2006 it was called "negerboll" ("negro ball") and during the early 2000 many people were upset that the pastry should not be called the offensive name anymore (and for sure there are still people that stick to the old negerboll).
Regardless of the name, it is a really easy and fast recipe that you can make ahead of time. The 11th of May is the "Chokladbollens dag" in Sweden (the day of the chocolate ball). However, all days are perfect for eating one of these chocolate balls 😉
Here you can find this recipe in swedish.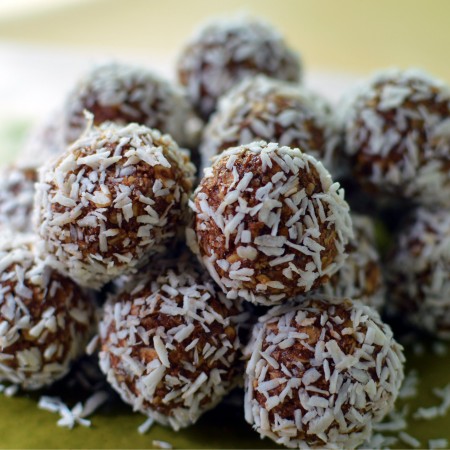 Recipe: No-bake Swedish chocolate balls (chokladbollar)
Ingredients
100

g

butter

softened but not melted

100

ml

sugar

100 g

3

tbsp

cocoa powder

1

tbsp

vanilla sugar

400

ml

rolled oats

150 g

2

tbsp

liquid

choose between: coffee, water, cream, milk, chocolate, rum, cointreau, orange juice, etc

shredded coconut
Instructions
Just put everything (except shredded coconut) in a bowl and mix together evenly. The most classical version uses coffe as the liquid.

Roll the balls in the size of meatballs, then this recipe should be able to yield 20-30 chocolate balls

Roll each in the shredded coconut

You can eat them right away, but they are usually better when cold and a little firmer so place them in the fridge (or the freezer if you are in a hurry)
Check out some of our other sweet recipes and more Swedish recipes from IngredientMatcher here