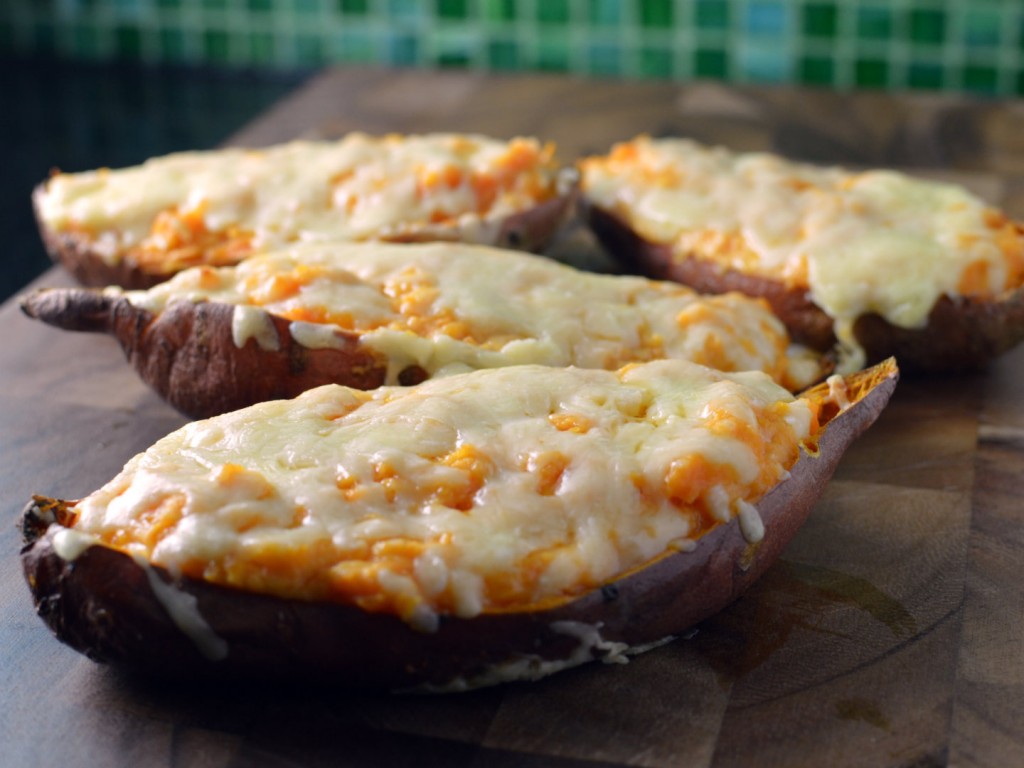 The awesome thing with this recipe is that it is much faster than most other recipes for sweet potato skins out there. I learned this great trick from Averie cooks where she says it is totally fine to cook your sweet potato in the microwave! This takes the preparation time down from 45 min to 10 min! This recipe is vegetarian and simple with only 4 ingredients and only takes 20-25 min from start to finish! Since I love bacon even though I try to eat more vegetarian, I usually serve it with some slices of fried bacon. I guess fried Halloumi cheese would be an excellent choice to serve it with for the vegetarian. Another great side dish is to add something sour like a lime yoghurt sauce. Just mix 250 ml (1 cup) yoghurt with the zest of 1 lime and the juice of half of it. If you don't have Sriracha you can try using some other hot chili sauce like Tabasco, Sambal Oelek, Harissa, Piri piri, Gochujang, Chipotle chili powder, etc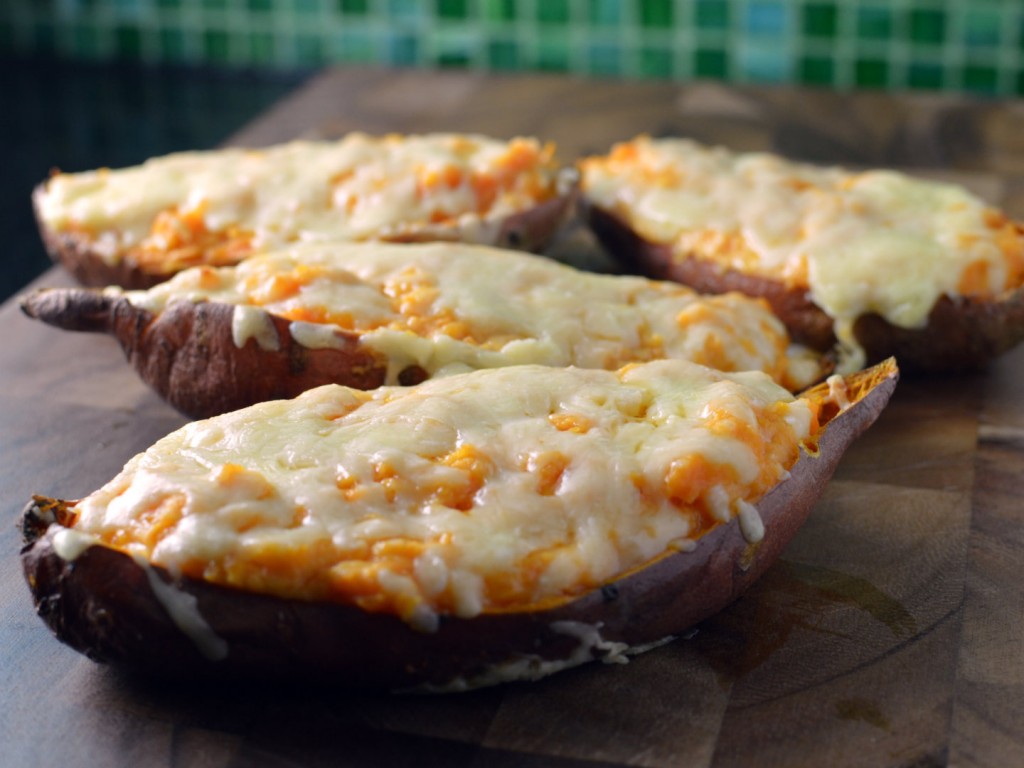 Heat the oven to 200°C (400°F)

Wash the sweet potatoes then pierce them a few times with a fork, heat on max heat in the micro for around 10 min (for 2 potatoes à 300 gram each but time varies with your micro and the potatoes you use). You know when they are ready if a thin stick can easily pierce the whole potato.

Take them out of the micro (careful, they are hot!) and cut them in half lengthwise

Scrape out the potatoes with a spoon and place in a bowl

Mash and mix with sriracha, half the sour cream and half the cheese

Place the skins on a baking sheet or oven form and fill them with the mixture. Top with the remaining cheese and bake for 5-10 min in the oven until cheese has melted.

Serve with sour cream and something salty like halloumi cheese or bacon.
Check out some of our other
recipes