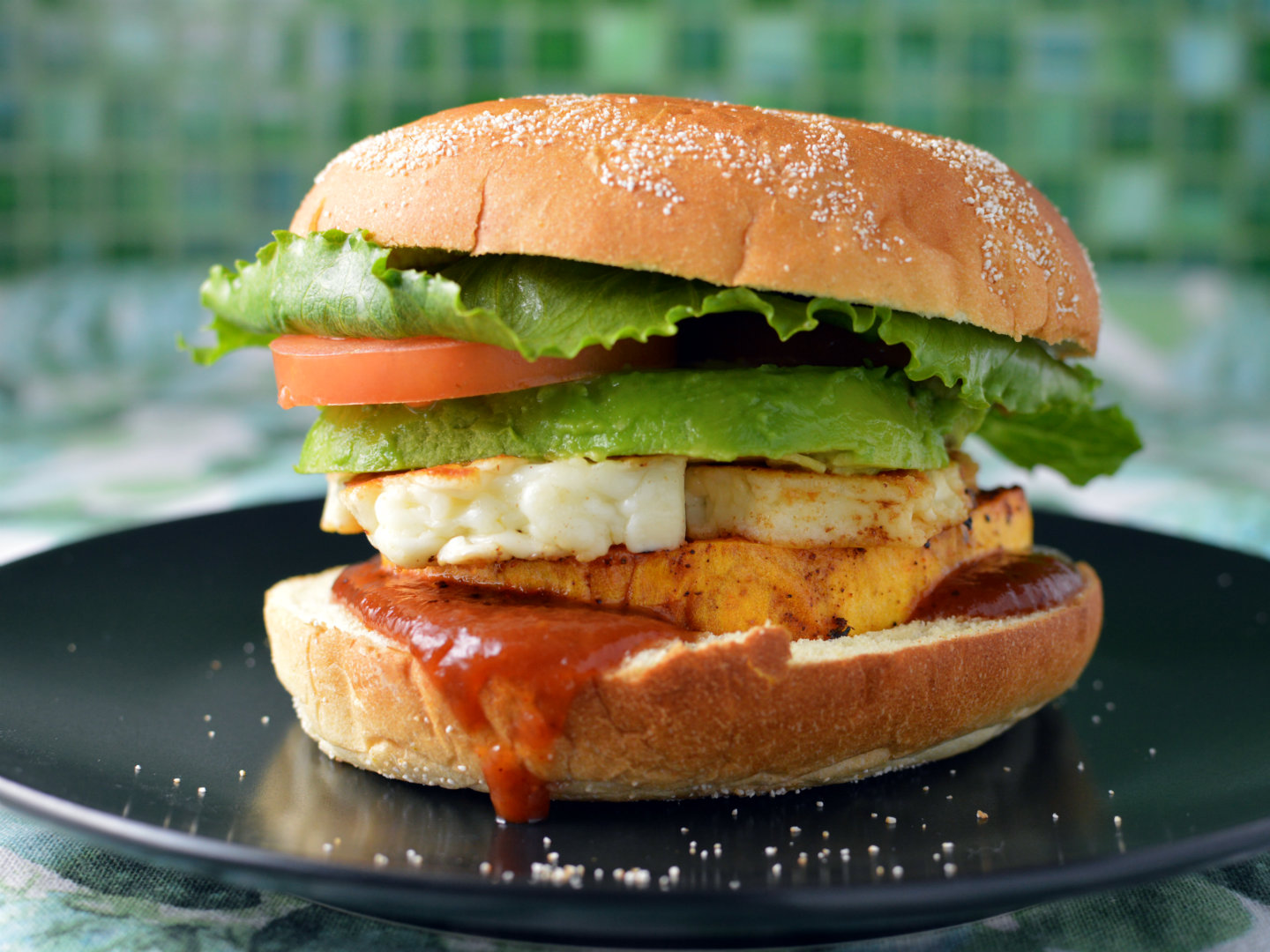 I am always on the lookout for the ultimate vego burger that does not require a ton of work. This recipe was an idea I had to skip the tedious steps to mash beans, lentils, etc then forming into sticky patties and trying to fry them without ending up with a mess. Instead I thought to use just thick slices of sweet potatoes covered in cajun spices and baked in the oven and fried slices of halloumi cheese. The result; absolutely fantastic!
Add your favorite bbq sauce, some avocado, tomatoes and lettuce between your favorite burger buns and you'll get the same as in the picture!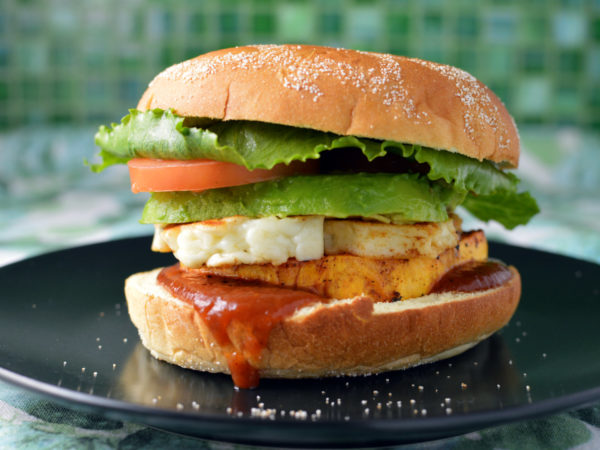 | | |
| --- | --- |
| | |
Heat up the oven to 175°C (350°F)

Peel the sweet potato and cut in thick slices (should be one slice per burger)

Place a parchment paper on a baking sheet pan, add the potato slices and cover with the oil on bothe sides then the cajun spice on both sides

Bake in the oven for around 45 min

In the last 10 min you can fry the halloumi slices, slice the tomato and prepare the lettuce.

If you have an avocado then slice it also (just note that it is quite slippery and will make it difficult to eat the burger with any grace..)

Place all ingredients between the buns and enjoy!