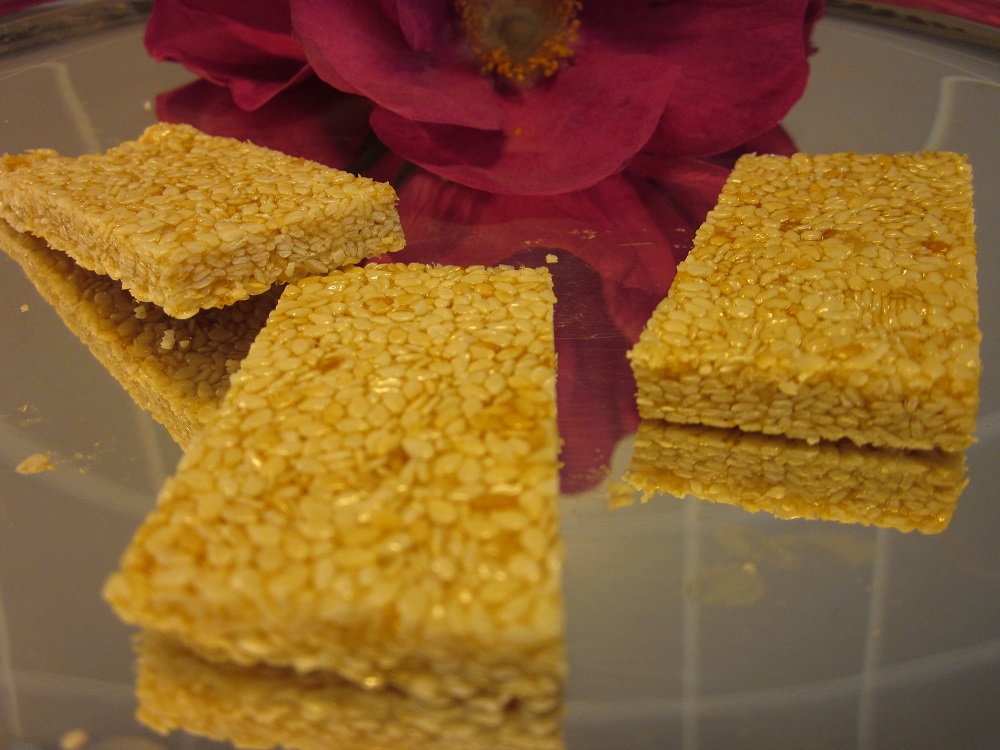 Summer has finally arrived to our hometown, Stockholm. Along with the good weathers comes good times with family and friends. Recipes that are easy and quick to prepare, and will satisfy the unexpected guest, will come in handy! These sesame seed honey bars are inspired by the popular Middle Eastern sweet Simsimmia. They take hardly no time to make and are very easy to like!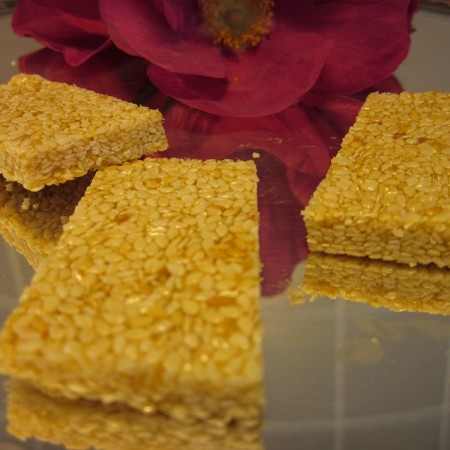 Recipe: Sesame Seed Honey Bars
If you are a great fan of coconut, replace half of the sesame seeds with coconut flakes.
Ingredients
175

g

sesame seeds

4

tablespoons

honey

2

tablespoons

sugar

1

pinch

salt
Instructions
Mix honey and sugar in a frying pan under low heat. Stir until melted, then add the sesame seeds and salt.

Heat until the sesame seeds are golden brown and the sugar is caramelised.

Pour the batter onto a baking paper. Cover with another baking paper and use a rolling pin to flatten the batter.

Let it cool before cutting into eating-size pieces. Store in a cool and dry place.