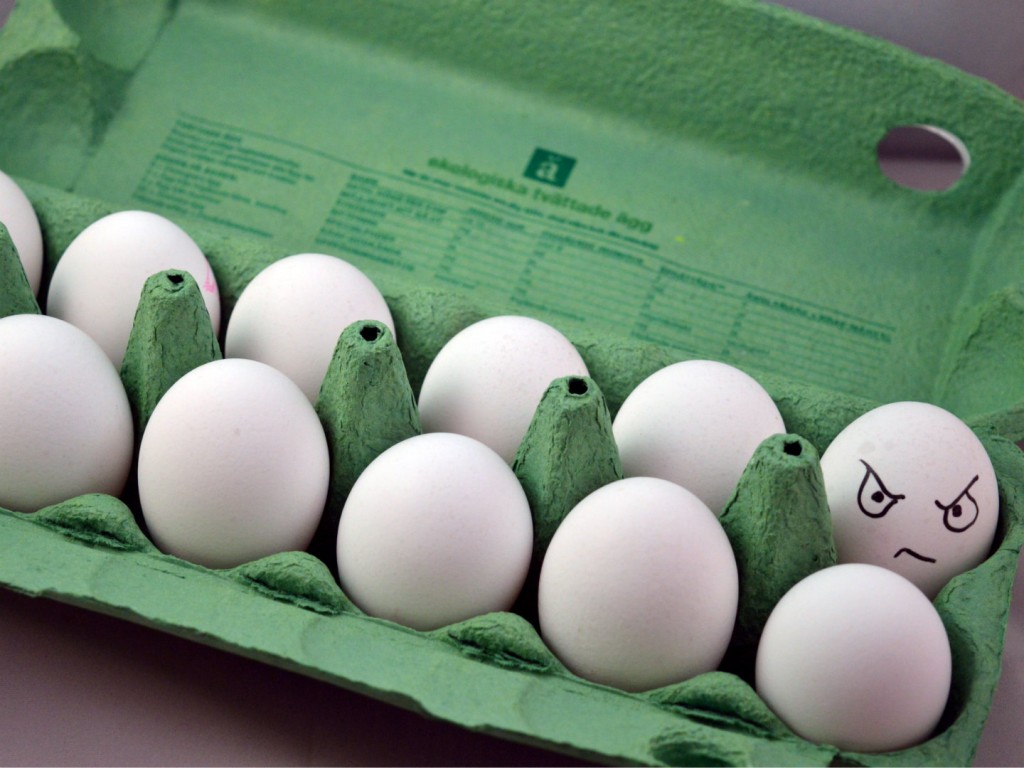 Have you ever wondered whether you could eat an old egg?
The "best before" or "expiration date" on the egg box is not something you can really refer to in order to decide whether to throw them away. Most eggs I have ever bought have lasted several weeks after their expiration date (check out this article for more ingredients that last longer than you think)
So, we'd like to share with you these smart and quick tips to determine whether the egg is ok to eat.
Floatation test: if the egg sinks in a glass of water, then you can eat it.
Crack the egg on  a plate: if the yolk is sitting high and the white is gathered closely around then it is ok to consume. A bad egg will have an almost flat yolk and a runny (almost like water) white.
Crack the egg and smell it: you will know 😉
I usually just smell them, but once in a while I would like to know in advance whether I need to buy new eggs or if I can use what I already have in my fridge. In that case the egg floating test is perfect! The egg floating test is also needed if you want to boil the eggs without a nasty surprise.
Instructions:
Take a glass or similar container and fill with water (cold but not ice cold)
Drop the egg in and observe
If it sinks straight to the bottom it is ok to eat, if it bounces a few times it is also ok to consume. If it floats then it has gone bad and you should not eat it.
Here are some more smart kitchen tips&tricks from IngredientMatcher: https://ingmar.app/blog/category/how-to/