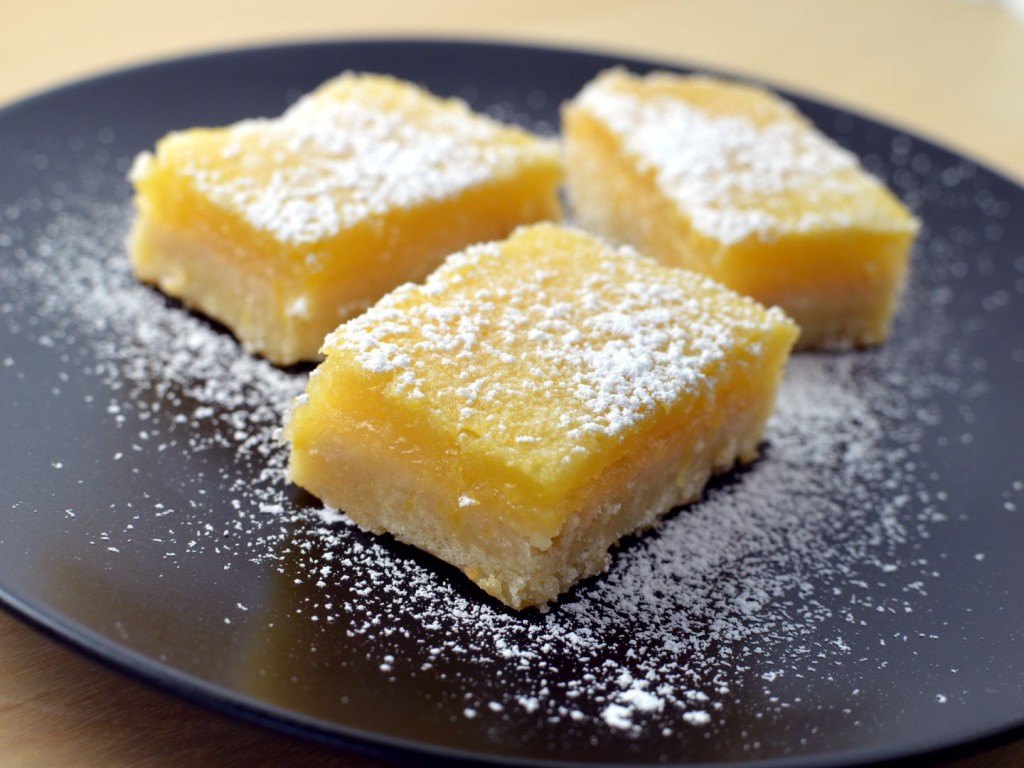 These lemon bars are dangerous! Because you can't stop eating them.. Perfect to make ahead since they are best stored in the fridge and in my mind the lemon squares also taste best when chilled. If you can't stop yourself from eating up the whole batch then you can always put the lemon bars in the freezer 🙂
Heat the oven to 175°C (350°F)

Soften the butter a little (a couple of seconds in the micro should do the trick)

Blend together the dry ingredients

Blend butter with dry ingredients (easiest is to use a stand mixer)

Press into a pan lined with parchment paper (around 18*25 cm or 7*10 in)
Zest the lemons (be careful not to include the white inner part)

Squeeze out the lemon juice

Whisk all the ingredients together

Pour over the baked crust

Bake for an additional 20 min

Let cool, then cut them into squares or bars (it is much easier to cut when chilled). Before serving you can add some powdered sugar on top. Enjoy!
Check out some of our other sweet recipes