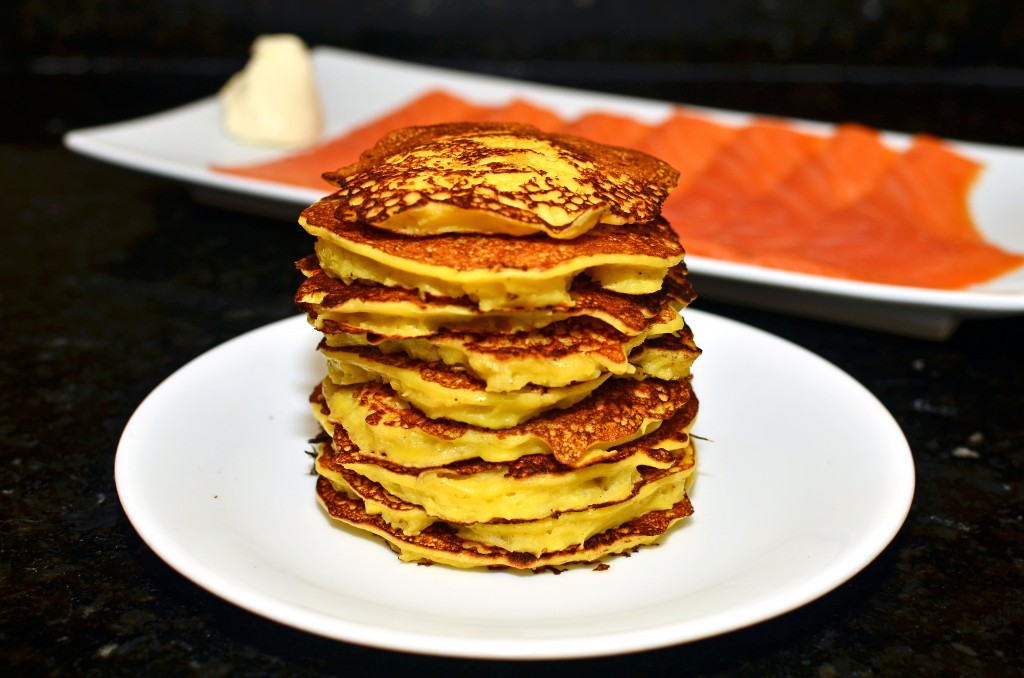 On the 3rd of July, the Belarusians are celebrating their National Day. As a part of the celebration we share with you the national dish of Belarus. Draniki is a Belarusian style shallow fried potato pancakes made of grated potatoes. It is a traditional Belarusian dish still very popular in present day Belarus.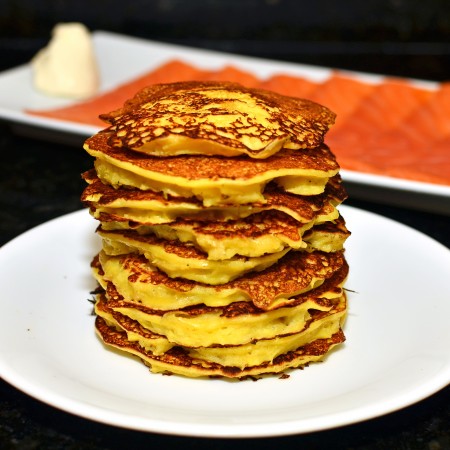 The national dish of Belarus – Draniki
Ingredients
50

g

wheat flour

2

eggs

4

tbsp

milk

½

tsp

salt

ground black pepper

450

g

potatoes

1

onion

30

g

butter

250

ml

sour cream
Instructions
Place the flour, eggs, milk, salt and pepper in a bowl, and whisk until smooth. Let rest for a few minutes.

Finely grate the potatoes and onion into the bowl, and mix with a spatula.

Heat a non-stick skillet over medium heat. Melt a small piece of butter, then ladle in some batter to form a 10 cm disc. Cook until golden brown on both sides, transfer to an oven-proof dish, and top with another small piece of butter. Repeat until you run out of batter.

Cover with foil, and bake in a 175⁰ C oven for about 5 minutes. Serve hot, with sour cream on the side.
About the country chef
Florian Pinel was born in France and now lives in New York. He works as a computer science researcher during the week, and cooks in his spare time. He's been traveling to Eastern Europe and the former Soviet Union regularly since his early teens. His blog, foodperestroika.com, gathers recipes, travel stories, and other food writings about the Eastern Bloc.
Read more about IngredientMatcher's Country Chefs in the Foodie section
Read more about national dishes
Read more about other national dish recipes published on this blog