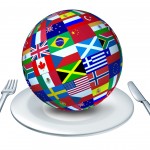 We, at IngredientMatcher, have done some research to find out what the national dish is in every country in the world (and also quite a few islands and independent territories that aren't defined as a country).
Some countries have an official national dish, so that was easy. However, many countries could potentially have several options of national dishes. So, what dish to elect for a country that has several close contenders or where a dish is considered a national dish in one part of the country whereas it is not in another part of the country?
Here's our take on the criteria for what should be a national dish (not all need to be fulfilled, but the more the better):
Must be a dish (not a bread or a dessert, or an ingredient, etc)
Typical for the country
Daily favorite food
Popular/high acceptance in most parts of the country
If possible, only found in that country/originating from that country
Forming part of the country's identity/culture
Represent a nation's heritage
Then, if it's hard to choose between two equal options, we consider the following:
Easy to cook for people around the world (possibility to use substitutable ingredients)
A shorter cooking time
Based on these criteria, IngredientMatcher managed to allocate a national dish for every country in the world! And with the help of foodies and food bloggers from all around the world we now also have the recipes of those national dishes.
To start with, we'd like to share the Swedish national dish, the famous meatballs.
Have a look at all the national dishes published on this blog >>>
Soon, we will gather all the recipes of national dishes we collected in an e-cookbook, so watch this space!