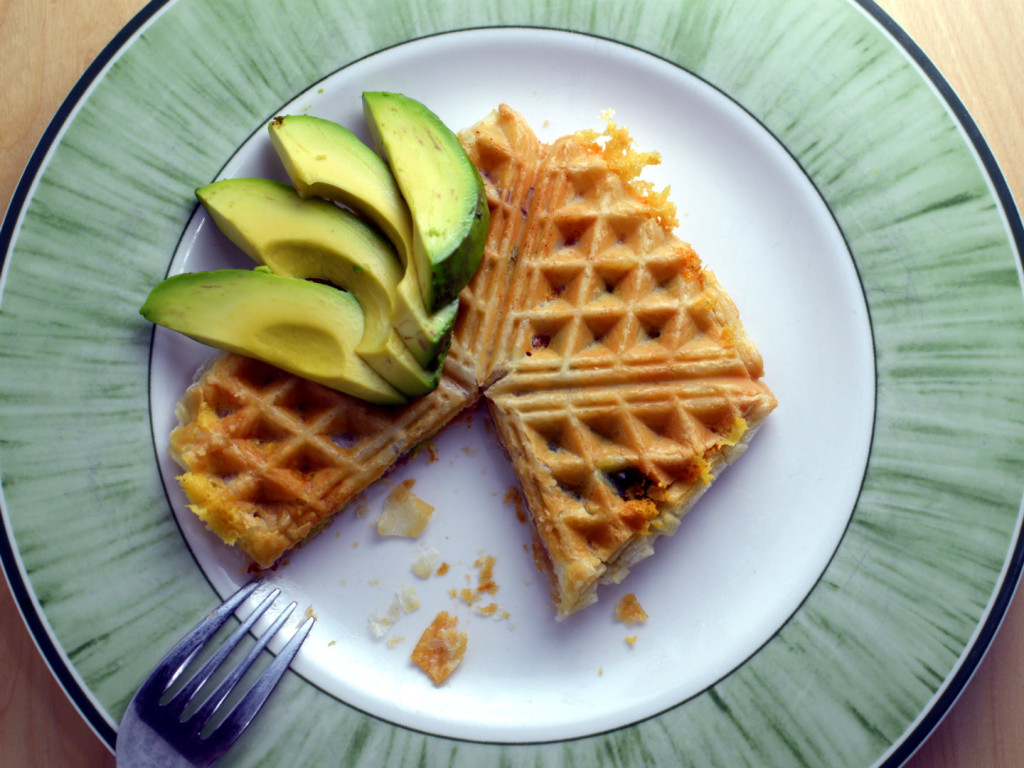 Waffle day is always on the 25th of March (a tradition that started in Sweden). Some years it happens to be on easter but that will not prevent me from eating these awesome frasvåfflor (Swedish waffles). In our house the waffle iron has only been used in the month of March and mostly just 1 day a year. It does not have to be like that anymore since you can actually make a lot of delicious dinner recipes using a waffle iron!
Puff pastry with avocado, bacon and cheese
This recipe was really quick in case you have sheets of frozen puff pastry! I guess the variations are endless in case you have puff pastry at hand!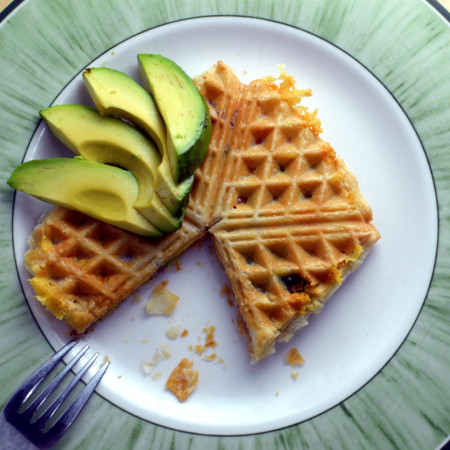 Puff pastry with avocado, bacon and cheese
Ingredients
1

sheet puff pastry

½

avocado

1

pinch

fried bacon bits

~1slice of bacon

1

pinch

shredded cheese
Instructions
Take out a sheet of puff pastry from the freezer, wrap in plastic paper and let it soften while you prepare the filling

Cut the bacon in smaller pieces and fry it until it starts to get crisp

Cut the avocado in half, twist to remove the halves then chop down on the pit with the kitchen knife and twist to easily remove the pit. Slice it while the peel is still on, then spoon out the slices.

Shred some cheese

Heat up the waffle iron

Place the pastry sheet on the waffle iron so that when you fold it it will be in the center

Add the filling, fold the pastry over and pinch down on the edges

Press down the handle hard for a few seconds then let it cook for a minute or two (or until the waffle iron tells you it is ready)
Check out our other quick dinner ideas here
Curious to find a solution to the ever present question on what should we eat for dinner?
There's now an app that shows you recipes you can make with the ingredients you have at home. It just happens to be called IngredientMatcher and you can sign up for early access to IngredientMatcher here