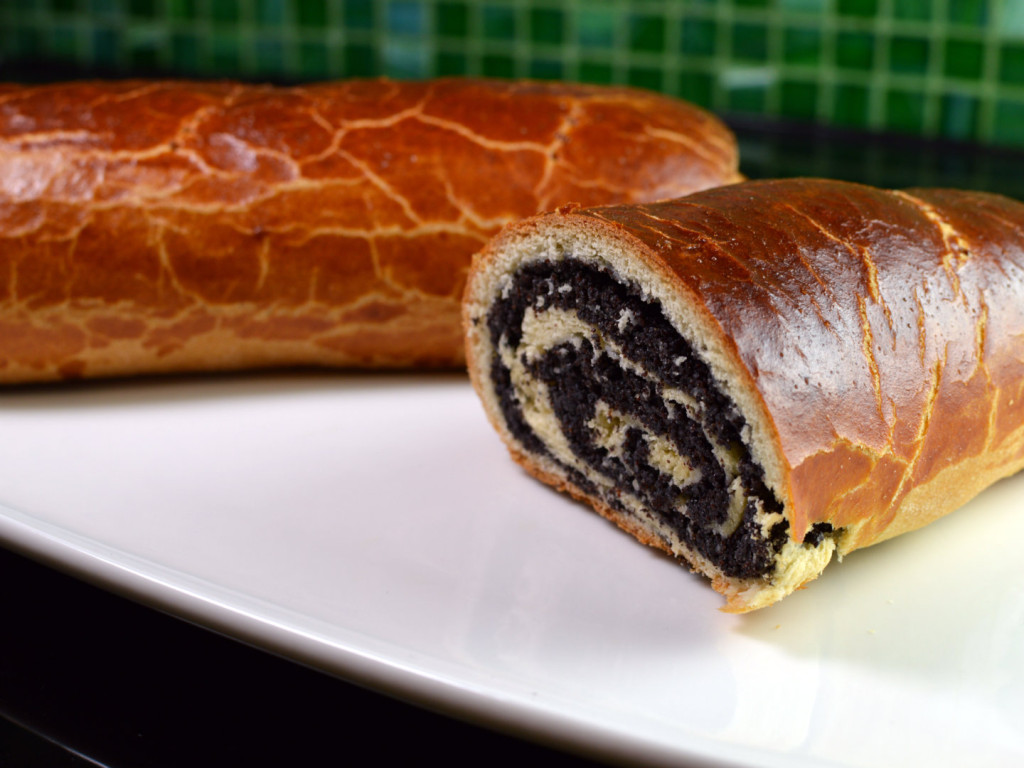 These cake rolls (Beigli) are made in almost every Hungarian family for Christmas and for Easter. The traditional recipe have one filling with poppy seed and the other with walnut. The filling can be altered with the addition of rum, vanilla, cinnamon, clove, coffee. The poppy seed roll and walnut roll are also common in other central and eastern European countries.
The biggest question is how to avoid it to crack! I just saw a trick in the comments that I would like to highlight:
I use a fork and poke holes along both sides, making parallel lines, about 2cm apart. This allows the steam to escape, which is the reason why beigli cracks.
There are of course many different variations on how to baka beigli, this is the refined recipe from my mother in law who is from Budapest and I think it is the best one you can find 🙂
The pictures are from earlier versions of the recipe where it was baked in higher temperature and for a shorter time. We have since discovered it becomes better to increase time in oven by 5 min and lower temperature to 180°C (356°F).
Here you can find this recipe in swedish.
Merry Christmas or as the Hungarians would say: Boldog Karácsonyi Ünnepeket!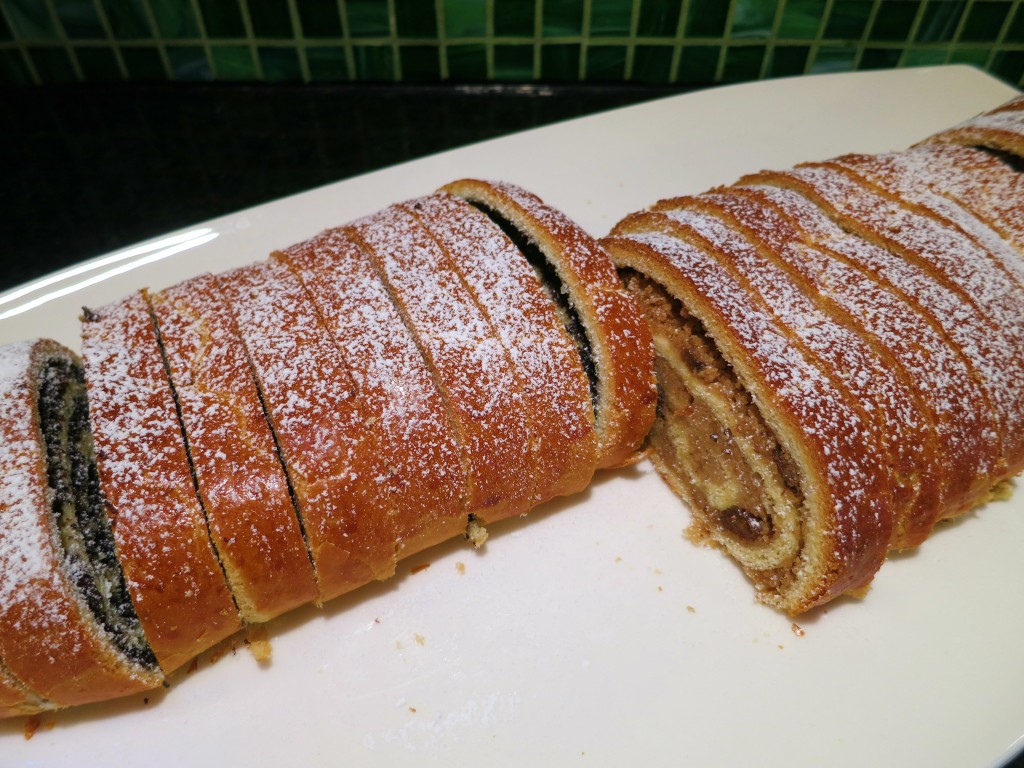 See all Christmas recipes here >>>
More recipes from IngredientMatcher here >>>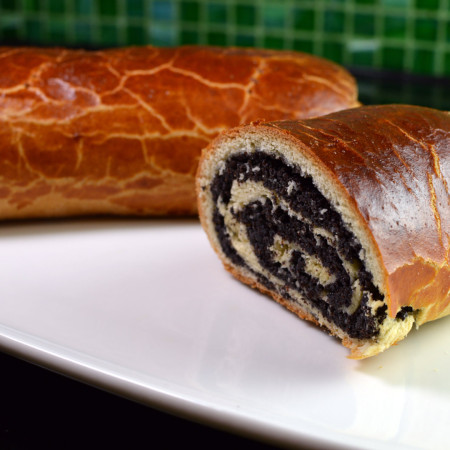 Recipe: Beigli - the Hungarian Christmas cake
Ingredients
100

ml

milk

=0,42 US cups

50

g

sugar

=1,8 oz

25

g

fresh yeast

=0,9 oz (0,45 oz dry active yeast or 0,225 oz instant yeast)

500

g

flour

=1 pound and 1,8 oz

200

g

butter

=7 oz

2

eggs
Walnut filling (diós)
200

g

ground walnuts

=7 oz

150

g

sugar

=5,3 oz

2

tbsp

apricot jam

or orange marmelade

75

ml

milk

=0,32 US cups

100

ml

raisins

=0,42 US cups
Poppy seed filling (mákos)
200

g

ground poppy seeds

=7 oz

150

g

sugar

=5,3 oz

2

tbsp

apricot jam

or orange marmelade

75

ml

milk

=0,32 US cups

100

ml

raisins

=0,42 US cups
Instructions
Heat the milk and sugar to around 37°C (100°F)

Crumble the yeast together with the milk and let it stand until the mixture has risen

Soften the butter and mix with the flour (use your hands)

Arrange the flour mixture with a dent in the middle and pour in the yeast mixture and the eggs.

Knead it all together

Cover and let it rest for 1 hour.

During this time you can mix the ingredients for the two fillings (but leave out the raisins for now)

Split the dough in two parts

Flatten each dough with a rolling pin to a square

Use a spatula to spread out the filling except for 1 cm of the edges, then add the raisins

Now fold the edges over the filling and press down on all four sides before rolling up the dough

Poke some small holes with a fork on the top and on the sides to avoid it from cracking

Brush with egg

Bake in the oven at 180°C (356°F) for 35 min

Let it cool under a towel