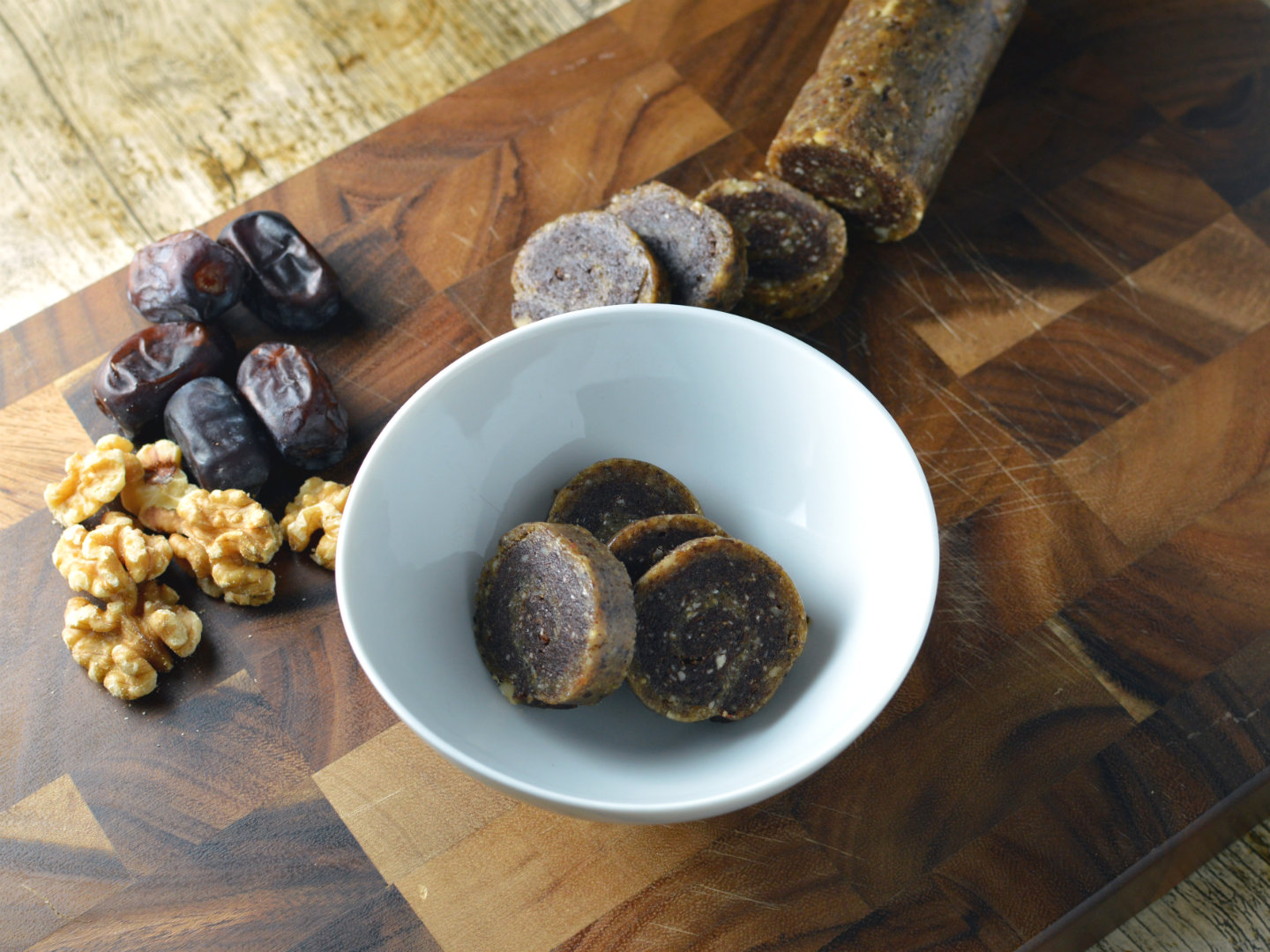 I found this recipe and was curious to try it since I already had all ingredients at home (I used hazelnuts instead of almonds though) and since it used dates instead of sugar. It just happened to taste very much like Christmas, so for this year it will be part of the sweets we make! Great that you can prepare in advance and store it in the freezer so you can bring out a delicious snack whenever you want (no, you don't need to thaw it)
This recipe yields a 450 g cinnamon date roll (1 pound) and approximately 25 slices
Please note that you need a food processer for this (I almost killed my blender).
Here you can find this recipe in swedish.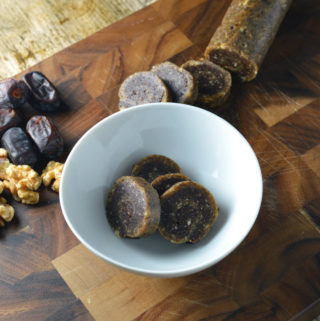 Recipe: Cinnamon date rolls - perfect healthy candy for Christmas
Ingredients
125

g

hazelnuts

or almonds

75

g

walnuts

250

g

dates

pitted

1

tsp

vanilla powder

1

pinch

salt

1

tbsp

water

2

tbsp

cinnamon
Instructions
Start by mincing the nuts to small pieces in the food processer then set aside

Remove the pits from the dates if you haven't already. Place them in the food processor and run until you have a sticky dough

Add all remaining ingredients except cinnamon and mix together so it forms a big ball

Split the ball in two and place one on parchment paper and press out to a rectangular disc of around ½ cm thick (1/4 of an inch)

Mix the other half with the cinnamon and then press it out on top of the other layer

Roll it together and wrap it in plastic wrap before storing it in the freezer for at least 1 hour. After that then you can cut it up in slices (around 1 cm thick / ½ inch) and then place it back in the freezer or serve it directly.
For more inspiration on Christmas sweets you can read this list of 15 traditional Swedish Christmas candy, also don't miss our list of traditional Christmas desserts from around the world