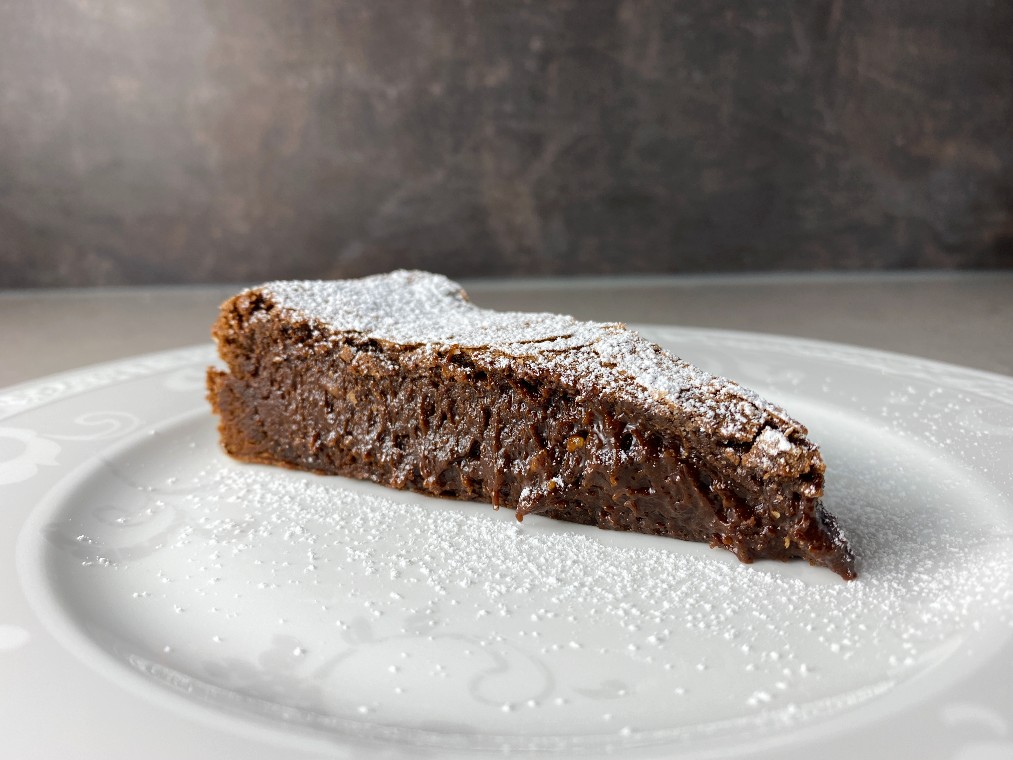 In Sweden the most popular cake is called "kladdkaka" (which means sticky cake). It is a dense sticky chocolate cake similar to a brownie but with a soft and viscous centre. No wonder this gooey chocolate cake is so appreciated with that delicious taste and texture in combination with these benefits:
Simple and fast to bake (even though it is best to serve when chilled)
Ordinary ingredients
Easy to vary with additional ingredients and different things to serve it with
Works really well to store in fridge or even freezer
Here you can find this recipe in Swedish.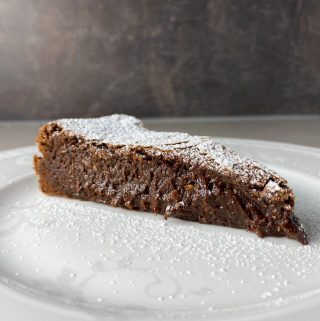 Kladdkaka - Swedish chocolate mud cake
Ingredients
200

g

butter

200

g

chocolate bar

4

eggs

350

g

sugar

40

g

brown sugar

120

g

flour

1

tbsp

vanilla sugar

40

g

cocoa powder

½

tsp

salt
Instructions
Heat the oven to 175 C (350 F) (fan assisted)

Melt the butter in a big pot (that can later contain all the ingredients)

Take a 24 cm cake pan with removable bottom and grease it. Or even better is to line the bottom with parchment paper. Then add some breadcrumbs or coconut flakes so it sticks to the greased surface

Chop the chocolate and melt together with the butter

Take a bowl and add the eggs. Add sugar and brown sugar and whisk it all together. Then mix with the melted butter.

Take another bown and mix the remaining dry ingredients (flour, cocoa powder, vanilla sugar & salt)

Place the bowl with wet ingredients on a damp kitchen towel or something so it doesn't move around when you stir in the following step.

Use a sieve/sifter to add the dry ingredients to the wet mixture while you stir to avoid lumps.

Pour in the cake batter and bake for 23 min. If you use a smaller / larger pan you will need to adjust the time. The cake should be crisp on the edges and sticky in the middle

Let the cake cool thoroughly, sprinkle some powdered sugar on top and serve with vanilla icecream or whipped cream. Strawberries and raspberries also go very well with kladdkaka!
Here are some ingredients you can add/experiment with and create your own favorite recipe for kladdkaka!
Nuts
Coconut flakes
Chocolate bars
Orange
Lemon
Lime
Caramel
Cardamom
Cinnamon
Baileys
Rum
Cointreau
Fireball
Gingerbread spices (or crushed gingerbread)
Marshmallows
Raisins
The 7th of November is the day of the Kladdkaka (Kladdkakans dag) in Sweden. Join us in the celebration of this wonderful cake and bake one yourself!
Bon appétit!
Check out some of our other sweet recipes
Don't miss the recipe for our other sticky cake alternatives: Swedish saffron sticky cake, or the Swedish chocolate gingerbread mud cake, or the Swedish lemon sticky cakeSpara