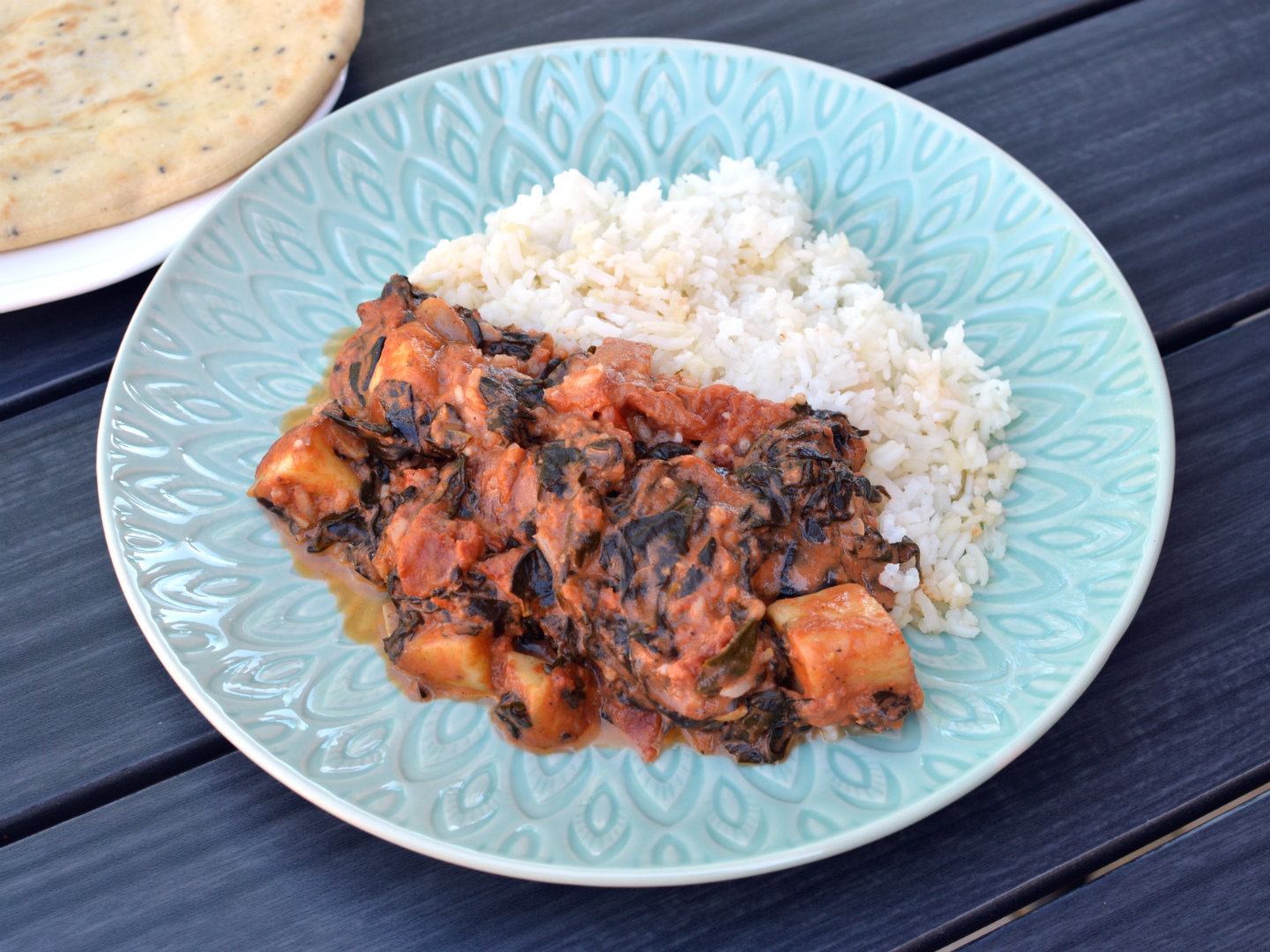 Palak paneer is one of my favorite vegetarian indian dishes when I eat at a restaurant. Even though this recipe uses halloumi instead of real paneer cheese I really think this tastes just as good or even better!
If you have time you can try to make your own paneer.
From Wikipedia:
Paneer (pronounced [pəniːr]) is a fresh cheese common in South Asia, especially in Indian, Pakistani, Afghan, Nepali, Sri Lankan, and Bangladeshi cuisines. It is an unaged, acid-set, non-melting farmer cheese or curd cheese made by curdling heated milk with lemon juice, vinegar, or any other food acids. Its crumbly and moist form is called chhena in eastern India and in Bangladesh.
Here's a recipe for homemade paneer that takes 30 min
And if you have time it is really great to serve Naan bread to this Palak paneer with halloumi. Here's a recipe I found that sounds promising that I will try myself next time: Homemade Naan
Here you can find this recipe in swedish.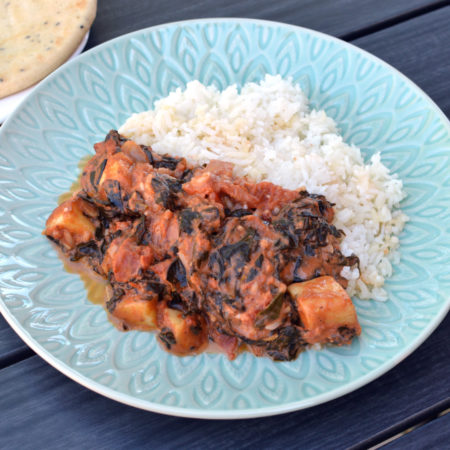 Palak paneer with halloumi
Ingredients
4

servings

rice

olive oil

1

shallot

2

garlic cloves

2

tomatoes

2

tbsp

ginger

freshly minced

2

tbsp

tomato paste

1

tbsp

garam masala

400

g

crushed tomatoes

100

ml

white wine

200

ml

cream

1

bouillon cube

200

g

spinach

400

g

halloumi

1/4

tsp

salt
Instructions
Boil the rice according to package

Quarter the onion and tomatoes and slice garlic thinly. Cut the halloumi in cubes

Fry onion, garlic, ginger, tomato paste and garam masala for 4 min in a big pot

Add tomatoes wine, cream and bouillon cube. Let it simmer for 7 min while you fry the halloumi in another pan until soft and it has gotten some color

Add spinach, halloumi and salt to the pot and stir until spinach has wilted. Serve with rice.
Curious to find a solution to the ever present question on what should we eat for dinner?
There's now an app that shows you recipes you can make with the ingredients you have at home. It just happens to be called IngredientMatcher and you can sign up for early access to IngredientMatcher here