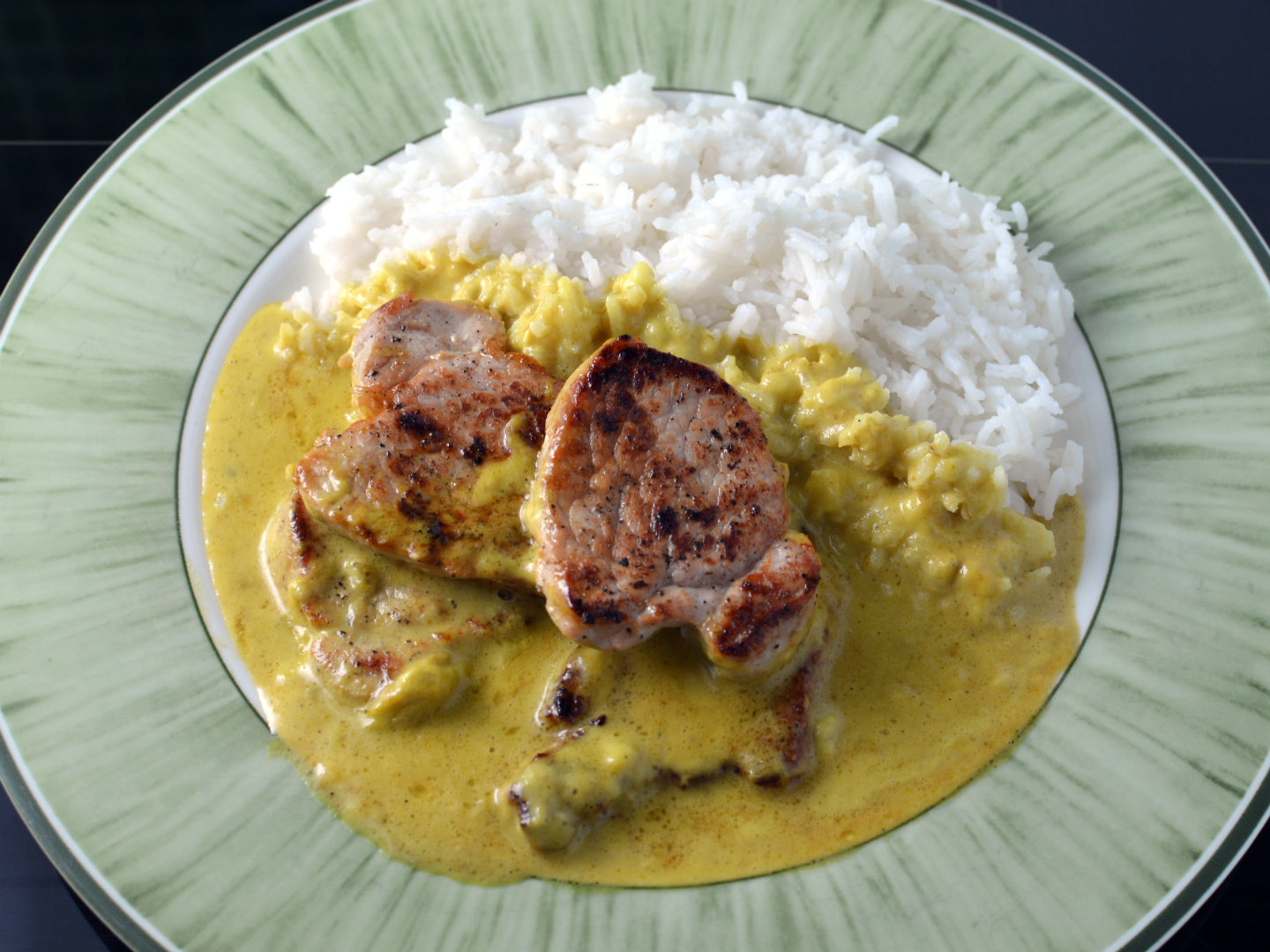 This recipe using pork, banana and curry works great on weeknights for a quick meal. You can probably experiment with substituting the pork with some soy bean product to make it vegetarian.
Even though I don't eat that much meat anymore, this dish (called "Fläskfilé Africana" in Swedish) brings back childhood memories since it was probably the only dish my father did in between pancakes, porridge, sandwiches and heating up frozen pizza. Fläskfilé Africana is actually a classic dish from the 70's but I grew up on it in the 90's.
And when I think about it, it also brought back other memories from the 90's like floppy discs, dial up modems, music on CD's, mobile phones used only for calling, computer games like Civilization, Colonization, Wolfenstein 3D, Kings Quest, Prince of Persia, Warcraft.
Enough of the nostalgia! here's the recipe, enjoy!
Here you can find this recipe in swedish.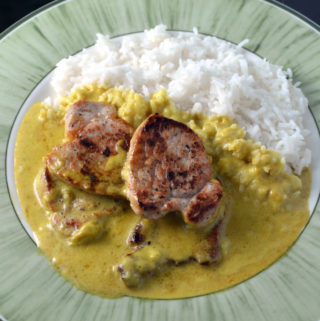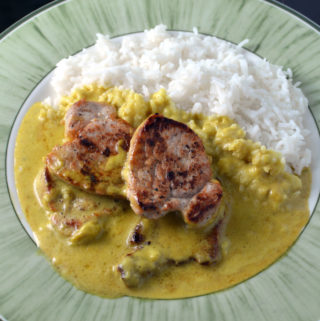 Recipe: Pork with banana and curry sauce
Ingredients
500

g

pork tenderloin

butter

½

tsp

salt

black pepper

300

g

rice

uncooked
The sauce
2

tbsp

butter

3

tsp

curry

2

tbsp

flour

200

ml

water

200

ml

cream

1

banana

ripe

1

garlic clove

3

tbsp

cognac

2

tsp

lemon juice

½

tsp

salt
Instructions
Boil the rice

Cut the pork in 2 cm thick slices, add salt and pepper to it and set aside

Fry the butter and curry a minute in a pot over low heat

Stir in the flour then add water and cream

Heat it up while stirring and then let it simmer for 3 min under a lid

Mash the banana and add to the sauce along with minced garlic, cognac, lemon and salt. Keep the sauce hot but with boiling it

Heat up butter in a big frying pan and fry the pork for around 2 min on each side on medium to high heat

Serve pork with rice and sauce and perhaps some chutney and peanuts.