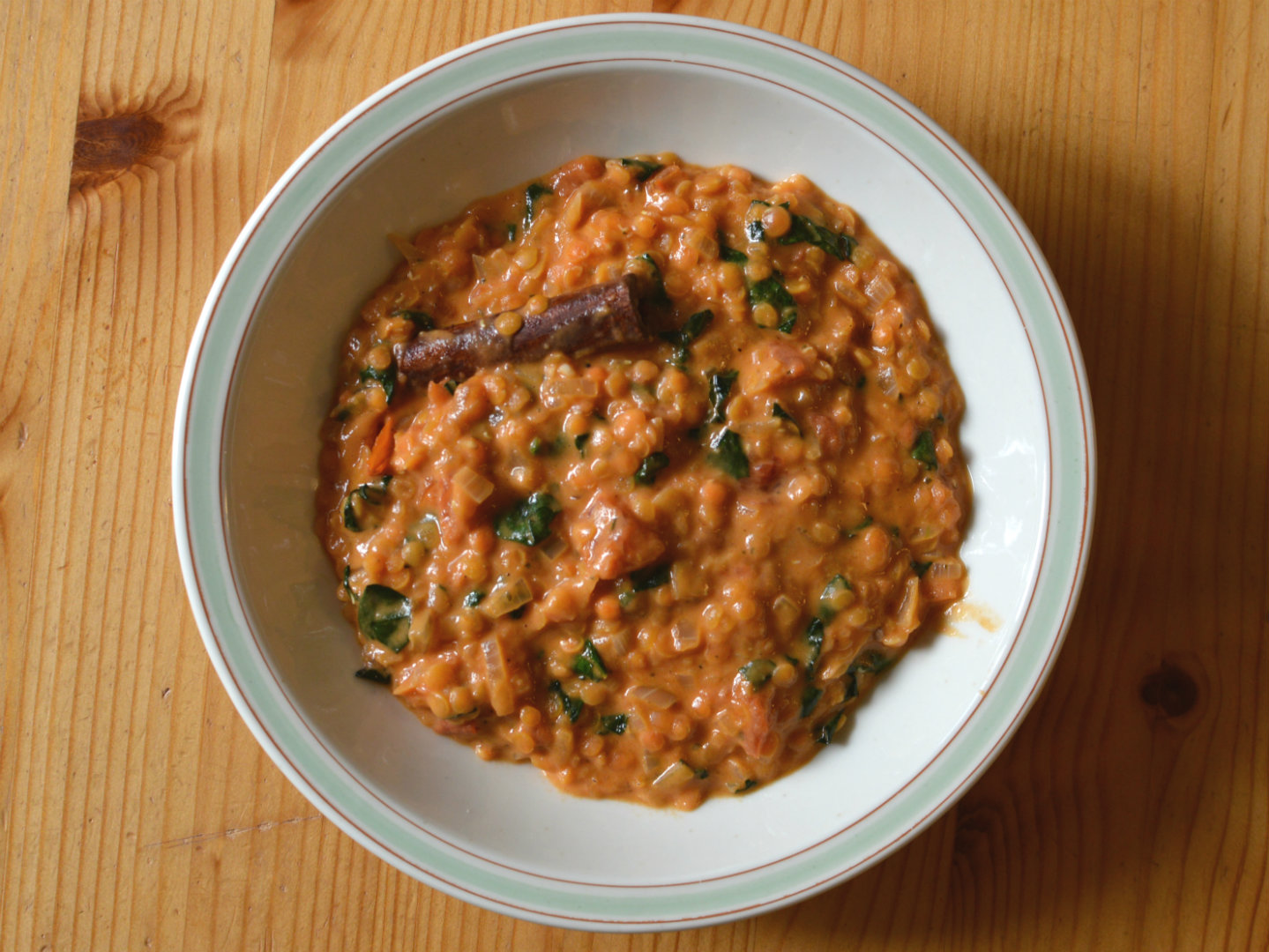 Earlier this summer I asked friends on facebook what their favorite weeknight recipe is considering these criteria:
max 45 min from start until food is on the table
with ingredients you usually have at home
with non expensive ingredients
that does not result in a ton of dishes
that preferably is vegetarian
One dish has already been published here: Palak paneer with halloumi, another one was this recipe for Dal (Indian lentil stew). Well, "dal" is actually a Hindi word for all dried pulses (lentils, beans, peas). And even if "dal" is the spelling wikipedia and other sources tend to use most, there are plenty of variations like; daal, dahl and dhal.
Anyway, this dish is so easy, quick and delicious it certainly earned a place here on the blog where my best recipes end up. Other recipes, that are not exceptional but still very good, are uploaded to the IngredientMatcher app (along with all recipes here on the blog). The app is working as it should now but is only available by invitation at this point, a Beta version. If you are interested to try it on you iPhone then sign up here for early access to IngredientMatcher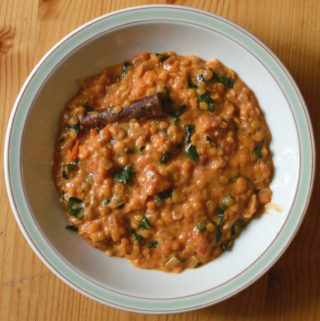 Recipe: Quick daal
Ingredients
1

onion

2

garlic cloves

1

tbsp

ginger

olive oil

2

cinnamon sticks

1

tsp

cardamom

500

g

crushed tomatoes

400

ml

coconut milk

2

cubes

vegetable bouillon

300

ml

red lentils

100

ml

water

70

g

spinach

1

tsp

cumin

chipotle chili

black pepper

2

tbsp

lemon juice
Instructions
Chop onion and garlic and fry in a big pan until translucent

Add the cinnamon sticks and other spices and let them fry for 1 min while stirring

Mix in tomatoes, coconut milk and bouillon. Bring to a boil

Add the lentils and let it simmer for 10 min with lid on. Lentils should be a little al dente

Add spinach and let it wilt. Add the lemon then taste and adjust to your liking

Serve hot with some bread
Check out our other weeknight recipes here