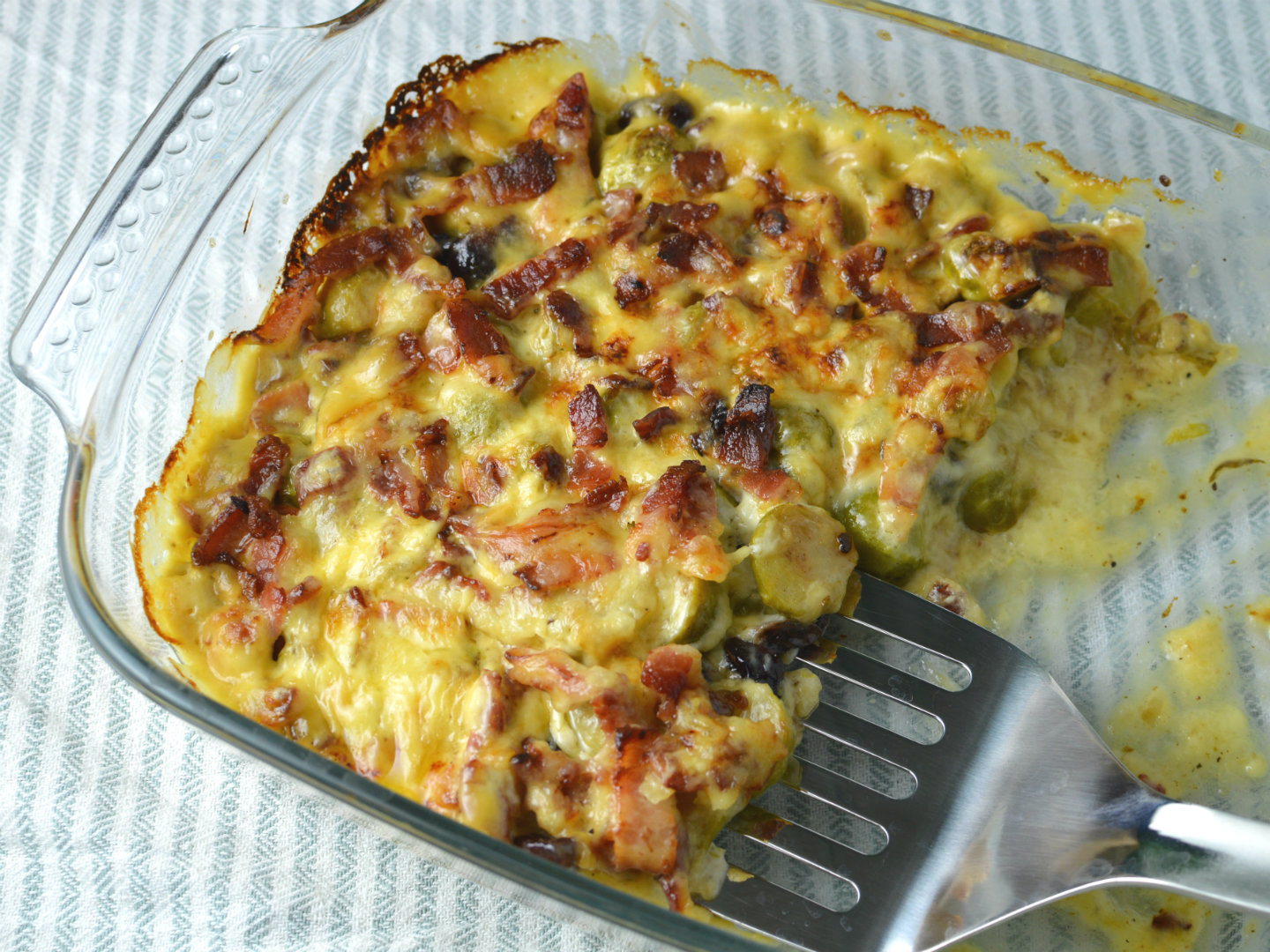 Brussels sprouts are something we rarely eat, but during Christmas this is something that belongs on the Christmas table.
One reason why we rarely eat it is that it can take quite a while to prepare the sprouts. Another is that there aren't that many recipes we have found that is tasty enough. This one is the best we have eaten. Another one is this roasted brussels sprouts with pears and pistachios.
I guess basically anything will taste great if you add cream, cheese and bacon. That said, it is not the healthiest of recipes, but hey, at least eating brussels sprouts is good for you 🙂
Here you can find this recipe in swedish.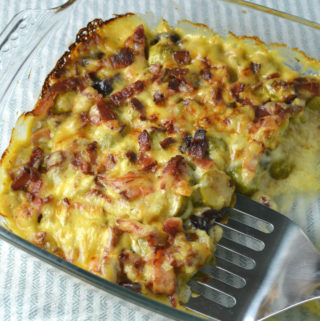 Recipe: Brussels sprouts gratin with bacon and cranberries
Ingredients
140

g

bacon

450

g

brussels sprouts

(=1 lb)

1

shallot

salt

black pepper

1

tbsp

lemon juice

250

ml

cream

(=1 cup)

100

g

cheddar

shredded

100

ml

cranberries
Instructions
Preheat oven to 200°C (400°F)

Take away the outer leaves of the Brussel sprouts and chop off the stem, then split them in half in the direction so that they still hold together.

Fry the bacon until crisp then chop it coarsely and put aside

Chop the onion finely then fry it and the brussels sprouts for around 10 min. Add salt and pepper together with the lemon juice at the end

Transfer sprouts and half the cheese to a baking dish and toss with the cranberries

Pour the cream on top then sprinkle with the bacon and remaining cheese

Bake for around 15-20 min until cheese is bubbly and starts to brown
See all Christmas recipes here