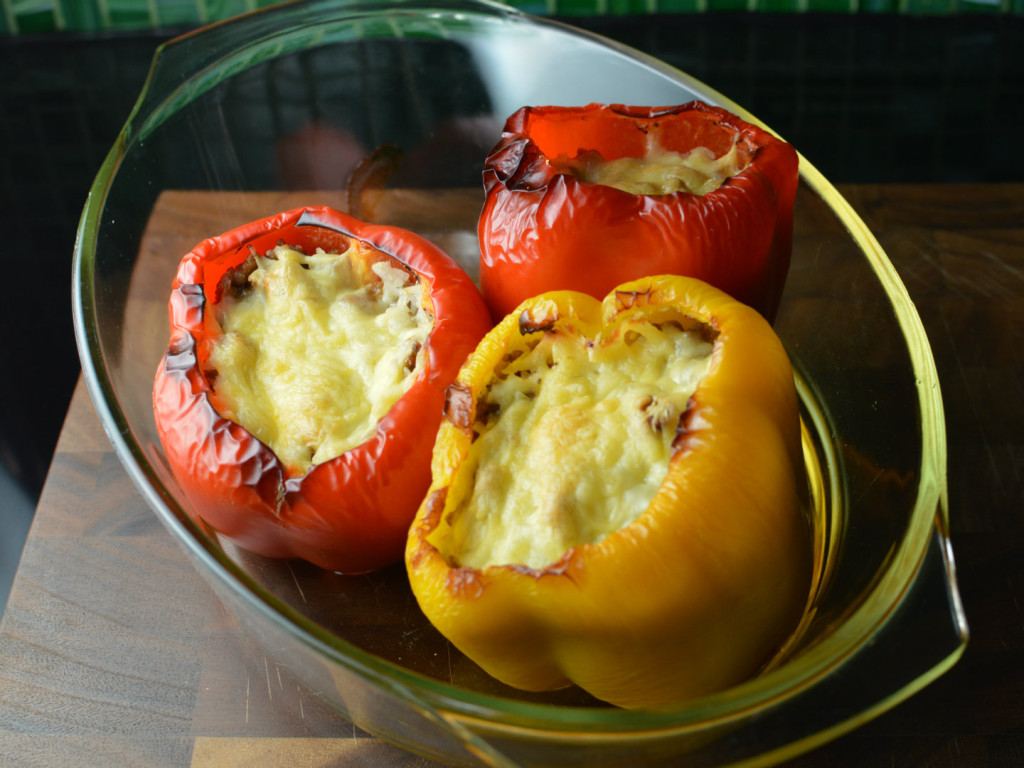 Stuffed bell peppers is a dish from the 70s, in Sweden at least, but it is a dish that survived. This meal was actually just one of these dishes were we throw together some leftover, and soon to expire ingredients. It turned out so delicious it deserved to be published on the blog!
This is one of those dishes that can be prepared in advance so that the only thing left to do before eating is to bake them in the oven. I am not sure of the exact amount of rice since we used leftover rice, but around 100-200 ml uncooked rice is probably what's needed to be able to fill up the bell peppers. I think the sweeter red or yellow bell peppers work best with this recipe and of course also even shaped so that can stand on it's own is preferred 🙂
There are plenty ways to experiment and alter this recipe. E.g. replace the ground beef with some other meat or a veggie alternative. Here are some other ideas for additional stuffing:
Chopped tomatoes or tomato sauce
Sausage
Black beans
Corns
Mushroom
Onion
Garlic
Orzo instead of rice
Olives
Peas
Taco seasoning
Chili
Here you can find this recipe in swedish.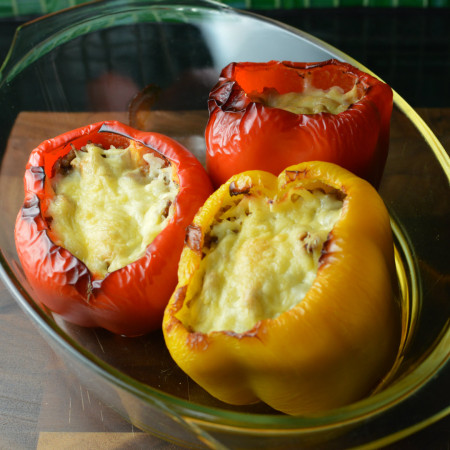 Recipe: fyllda paprikor
Ingredients
4

large

bell peppers

450

g

ground beef

1

tsp

smoked paprika powder

1

tsp

worcestershire sauce

salt

black pepper

100

ml

rice

uncooked

150

g

feta cheese

cheese
Instructions
Cook the rice

Preheat the oven to 200°C (392°F)

Fry the meat in a pan, then mix with the spices

Mix rice with meat and crumbled feta cheese

Cut off the end of the bell pepper with the stem and remove the seeds

Stuff the bell peppers (hard packed because it shrinks when baked) then sprinkle with shredded cheese

Place in an oven pan that fits well around the bell peppers so that they don't risk falling over.

Bake in oven for around 25 min (bell peppers should be soft but not burnt)

Serve hot with a dollop of sour cream
Bon appétit! More traditional Swedish recipes from IngredientMatcher here >>>