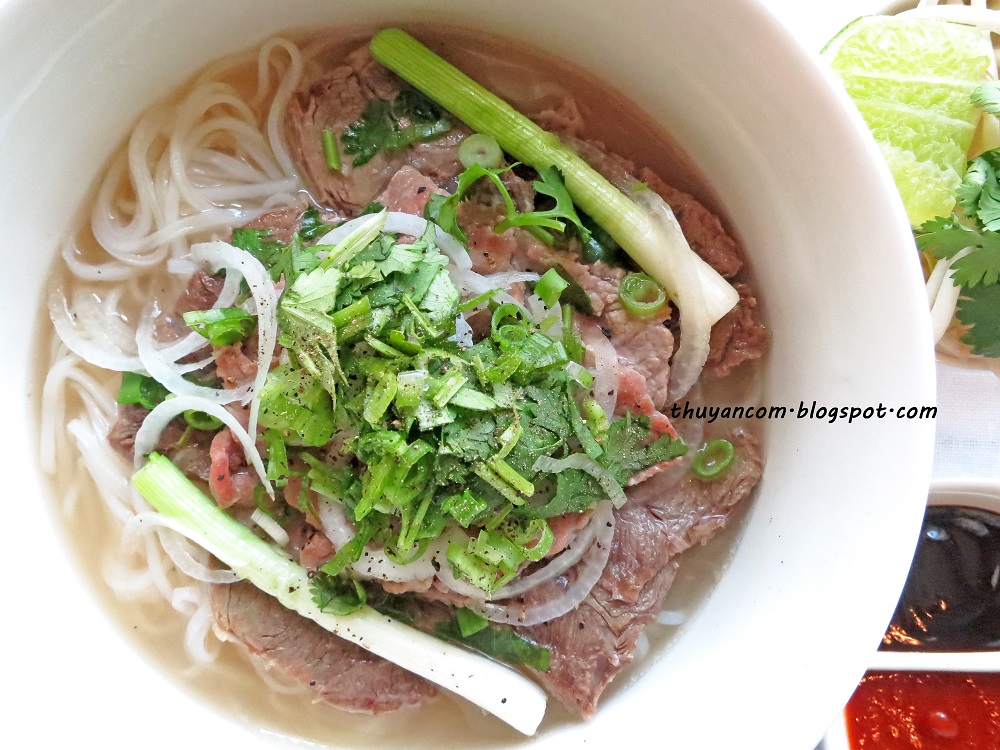 The national dish of Vietnam is Phở (Pho). Phở is a vietnamese noodle soup consisting of broth, linguine-shaped rice noodles called bánh phở, a few herbs, and meat. Pho is a popular street food in Vietnam and the specialty of a number of restaurant chains around the world. Perhaps you can try it out on September 2 when Vietnam celebrates their national day.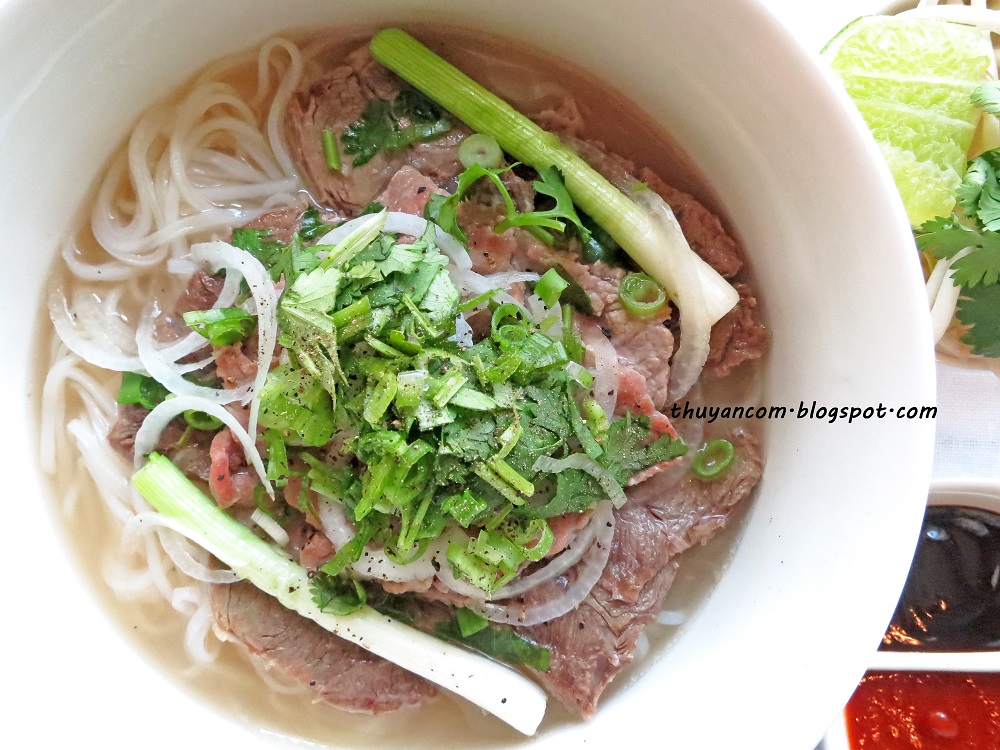 | | |
| --- | --- |
| | |
Make 1-1½ liter of beef broth (either the traditional way by boiling beef bones 1-2 hours or use the shortcut with ready made cubes)

Cut the ginger in half along the long side. Roast the ginger and onion in the oven or grill until the outsides have become charred. Remove the ginger and onion skins and add to the pot along with the leeks.

Add the salt, sugar, and peppercorn to the broth.

Let the broth cook for another 2 hours on low to medium heat. Watch the broth for foam and remove any excess if necessary.

After two hours, taste the broth. If more salt is needed, add fish sauce to your taste.

Lightly wrap the cinnamon, cloves, and star anise in aluminum foil (or in a mesh bag) and add to the pot for about 20 minutes. The foil wrapping allows you to retrieve the spices easier.

If using beef balls: cut the beef balls in half and add to the broth. Cook for about 15 minutes until ready.

The best way to eat pho is to prepare fresh noodle for each individual bowl. You'll need a separate pot to prepare the noodles; a ladle strainer will come in handy.

Boil some water in a pot. Put enough noodle for 1 serving in the ladle strainer. Once the water boils, add the ladle strainer to the water. Cook the noodles until al dente, for about 1 to 2 minutes. Drain the water and transfer to a bowl.

Thinly slice the beef and then lay the thinly sliced raw beef on top of the noodles. Add the chopped green onions, chopped coriander, and thinly sliced onions on top. Ladle boiling pho broth and the beef balls into the bowl. The boiling broth will cook the raw sliced beef.

The dish is ready to be served! Basil leaves and bean sprouts are usually eaten with every bowl of pho on the side. Add a squeeze of lime juice, Sriracha and hoisin to your taste.
About the Country Chef
Thuy Tran's family is from Northern Vietnam, but her favourite Vietnamese food is that from Central Vietnam. When Thuy was a child, a fortune teller told that, one day, her father, would be eating well thanks to her. Her cooking has, indeed, never let anyone down. Discover more Vietnamese dishes on her blog http://thuyancom.blogspot.com.
Read more about IngredientMatcher's Country Chefs in the Foodie section
Read more about national dishes and the ebook "National Dishes From Around The World"
Read more about other national dish recipes published on this blog