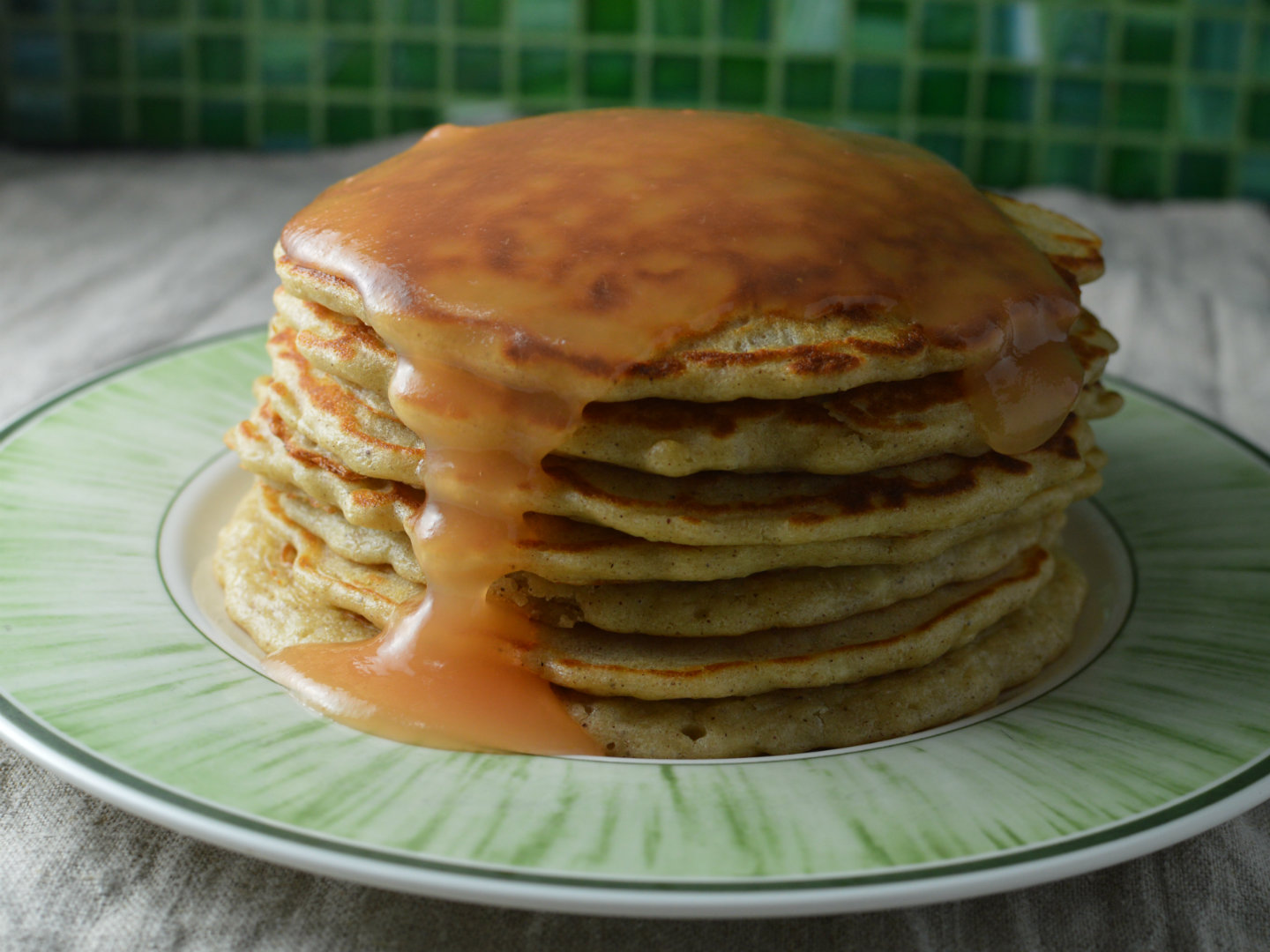 I had a lot of apples and was curious to see what I could make beside desserts like the classical apple pie, apple strudel, or apple sauce. There are several recipes where you add just an apple but I wanted to use up more than that. This American Apple Pancake recipe was the result (using up 4 apples) and it was so nice I need to share it!
This recipe will result in 9 plate size thick american apple pancakes. Two each will make you full if you have them for lunch or dinner.
Here you can find this recipe in swedish.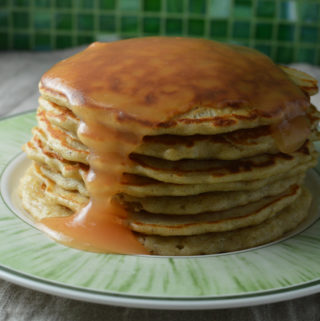 American apple pancakes
Ingredients
4

apples

225 g when shredded

120

g

butter

½ cup when melted

500

ml

milk

~2 cups

2

eggs

400

g

flour

~2½ cups

2,5

tsp

baking powder

1

tsp

cinnamon

butter
Instructions
Take out all needed ingredients, peel the apples

Melt the butter and mix with the milk in big bowl (you need to warm up the milk a bit otherwise the butter will form lumps)

Stir in the eggs and shred the apples into the wet mixture

Use another bowl to mix the remaining dry ingredients, then stir it into the wet mixture

If you want this process to go fast then use 3 pans at the same time to fry the pancakes. Heat up the pans on medium heat with some butter. Around 100 ml batter for each pancake will yield 9 pancakes of the size you see in the pictures. Brown on both sides and serve hot with some apple sauce of your own preferred topping.