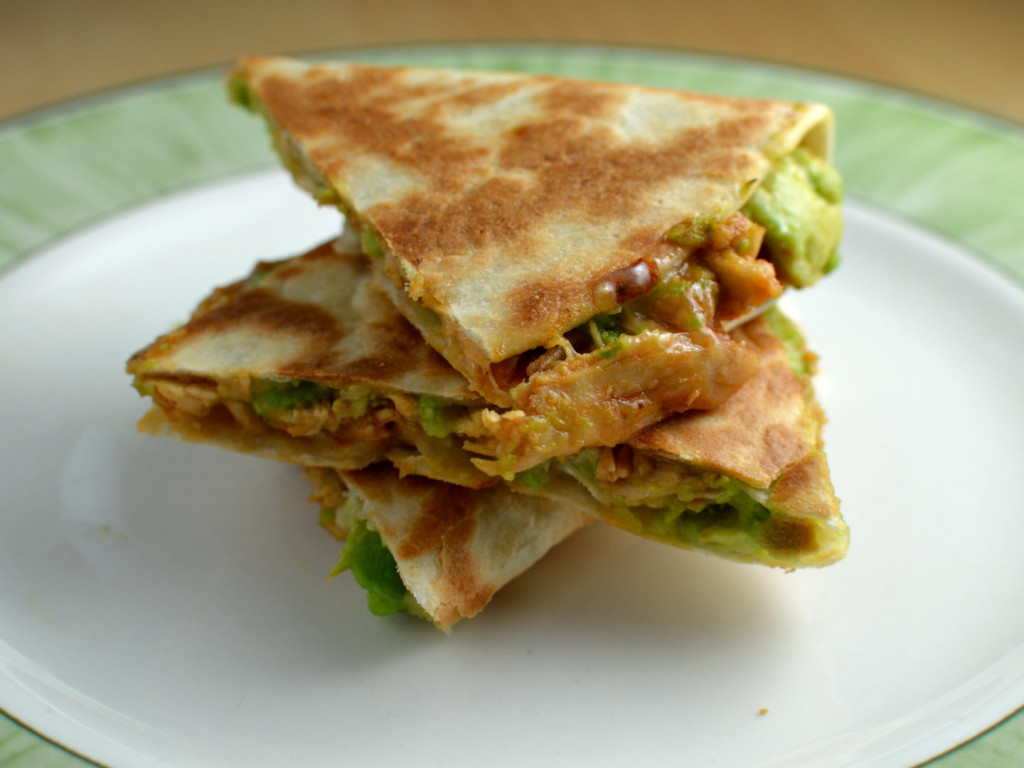 I have eaten a lot of different quesadillas and I listed the favorite fillings in this blog post about the basic quesadilla recipe. A new filling is now added on the list and it deserved a recipe on its own, avocado quesadilla with shredded chicken and bbq sauce.
Shredded chicken is awesome to have ready in your freezer. To prepare it just cook chicken in broth until it is cooked through. Set aside the broth and start shredding the chicken with 2 forks. Freeze in ziploc bags.
I don't know how many times I have bought avocados that were just a little too hard, forgotten a few days and suddenly they are brown.. The best trick if you have bought unripe avocados is to leave them on the counter until they are just the right consistency, the ones you don't eat right away should then be placed in the fridge where they will last a lot longer than on the counter.
Barbecue sauce is always standing in my fridge door and together with tortilla bread and some shredded cheese you have an awesome meal!
Here you can find this recipe in swedish.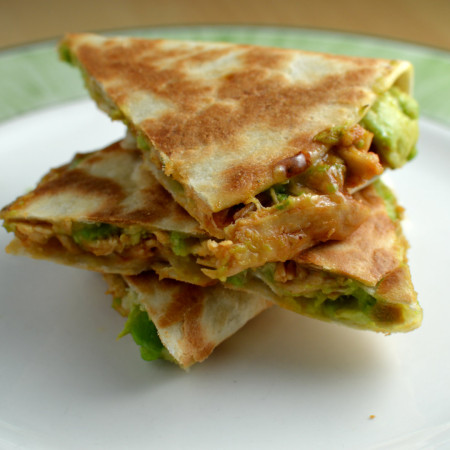 Recipe: Avocado quesadillas with bbq shredded chicken
Ingredients
8

tortillas

shredded cheddar

4

avocados

500

g

shredded chicken

bbq sauce
Instructions
Shred the cheese and set aside

Cut the avocado in half, remove the pit, cut out small pieces but don't mash it completely, set aside.

Heat up the shredded chicken with some bbq sauce and set aside

Heat up a pan on medium heat with some butter

Add one tortilla then spread shredded cheese on it, then add the filling on half the tortilla.

Fry until tortilla starts to get some color, then turn the empty side over the filling and transfer to your plate. Cut in 3 equal pieces with a knife or a pizza cutter.
Curious to find a solution to the ever present question on what should we eat for dinner?
There's now an app that shows you recipes you can make with the ingredients you have at home. It just happens to be called IngredientMatcher and you can sign up for early access to IngredientMatcher here