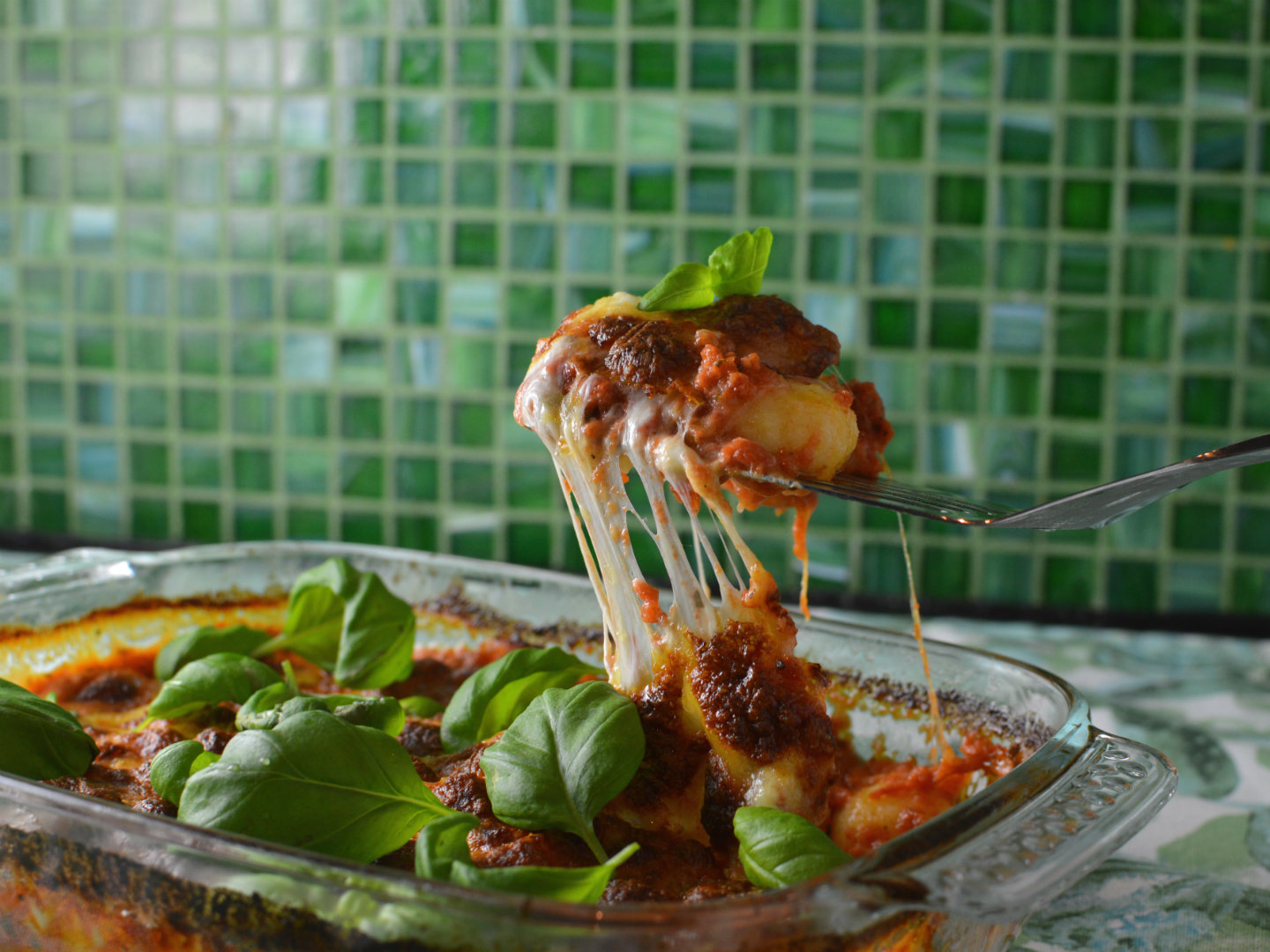 This oven baked gnocchi in tomato sauce and mozzarella is so simple and so delicious that we have started to keep both gnocchi and mozzarella in the fridge all the time.
It is actually a classic Campanian summer dish called "gnocchi alla sorrentina", or potato gnocchi in the manner of Sorrento.
Even though it takes roughly 40 min from start to finish it is only 10 minutes of active cooking and the 30 min in the oven makes it a perfect weeknight dinner recipe.
It will probably work with just half the mozzarella and you can also try baking it shorter in the oven, but then you don't get that nice crispy cheese crust.
Here you can find this recipe in swedish.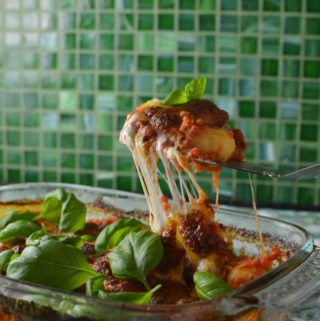 Recipe: oven baked gnocchi in tomato sauce and mozzarella
Ingredients
500

g

gnocchi

fresh

500

g

crushed tomatoes

2

garlic cloves

1

tsp

thyme

1

tsp

dried basil

salt

black pepper

250

g

mozzarella

fresh basil

optional to garnish
Instructions
Heat up the oven to 200°C (392°F)

Heat up a pot with the crushed tomatoes and add minced garlic, thyme, basil, salt and black pepper. Let it simmer for 5 min (it becomes better if it is allowed to simmer for longer

Shred the mozzarella

In an oven proof form add the gnocchi, then pour over the tomato sauce and finish with the mozzarella

Bake in the oven for 30 min. Serve it with some fresh basil leaves as garnish and perhaps a salad.